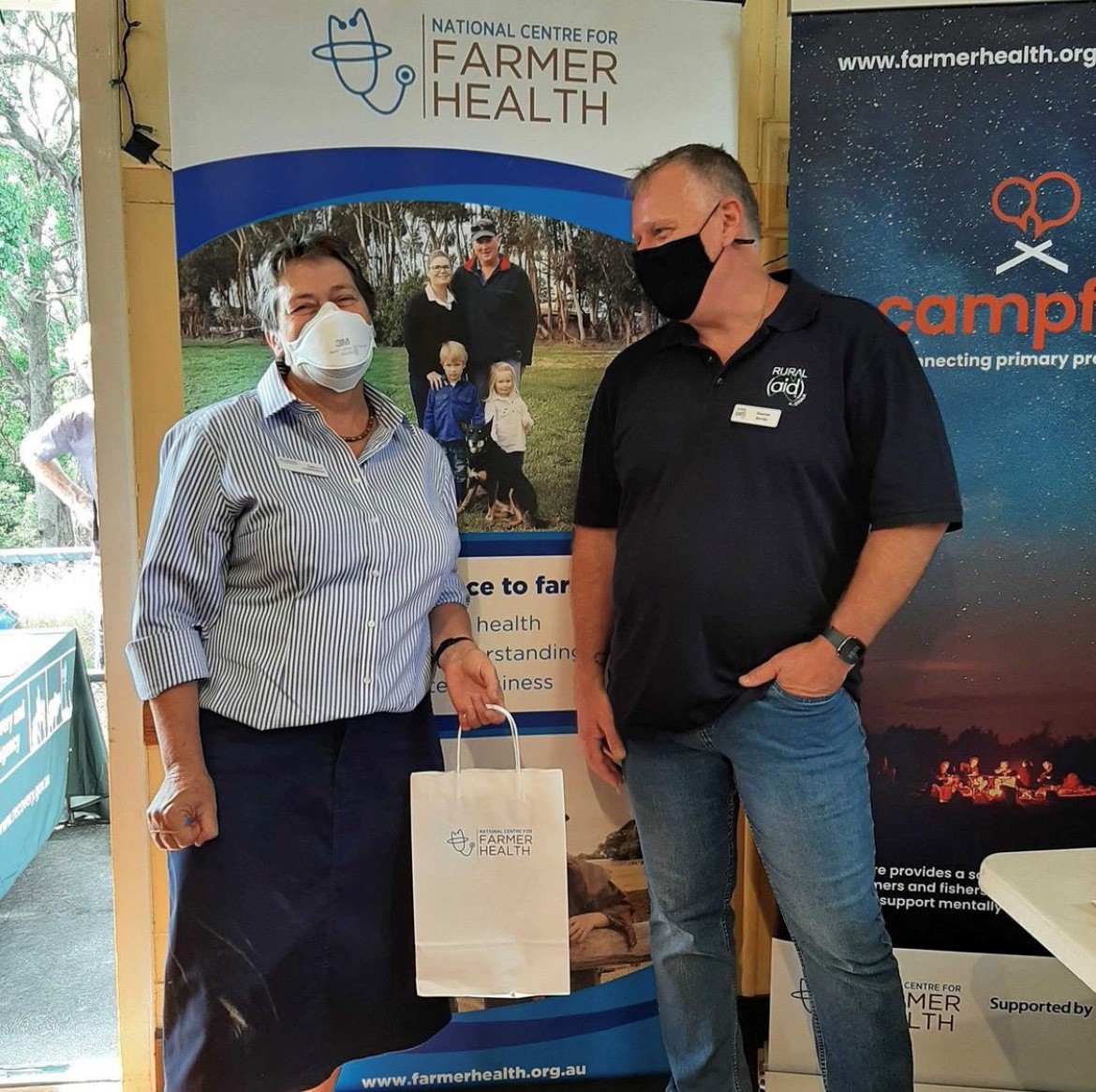 May 30, 2022
@
9:00 am
–
May 31, 2022
@
5:00 pm
Next week in Bengworden and Bonang the Community Outreach Events are being delivered to rural communities in and around East Gippsland, with the new addition of Health Checks at Bengworden Hall next Monday 30 May from 9.00 am.
Monday 30 May 2022 Bengworden Hall 9.00am – 11.30am
With Health Checks available at the hall supported by National Centre for Farmer Health
Tuesday 31 May 2022 Bonang Hall 9.00am – 11.30am
These events are to provide an opportunity for:
farmers and farmworkers to apply for the $500 Drought Recovery Rotary EFTPOS Card* before the program ceases on 30 June 2022
to chat with government, charities, not-for-profit and agricultural organisations
To connect with support after living through the immediate and longer-term effects of drought and severe weather events.
To be eligible for the *Rotary Card you need to:
Be an Australian citizen or permanent resident who is 18 years of age or older
Be a farmer, farmworker, farm supplier or contractor
Be in need of financial assistance to pay for expenses such as food, petrol, utility bills, or another need.
Bring along your PIC code and driver's licence (if you have not received a $500 voucher for drought assistance from Rotary before).
It is an excellent opportunity for farmers, families and rural communities to grab morning tea, catch up with friends and neighbors and find out what support is available during drought and tough times.
If you're in the area, come along and say g'day!
Please spread the word.
Enquires can be directed to kaylenewi@egipps.vic.gov.au or call 5153 9450 or to Joe Rettino.