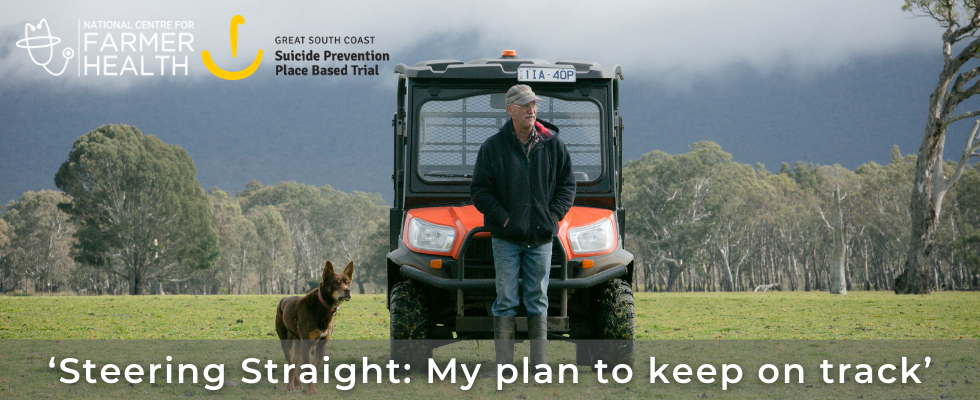 MH4Ag: Co-designing a peer-supported approach to improve mental health in rural farming communities
Compared to the general Australian population, rural farming communities face higher risk of suicide. While farmers are generous at providing help to others, they are often reluctant to ask for help themselves. Living in rural areas, access to mental health support is limited and where support is available, providers may have poor understanding of the realities of life and work in the farming environment. This project aims to develop a framework—working with farming community members and rural stakeholders from Victoria's Great South Coast region—for the delivery of peer-supported, evidenced-based psychological therapy to farming community members experiencing depression or psychological/situational distress. To complement this, the project will also work with farmers and community stakeholders to develop a personal challenge 'action plan' template for members of the farming community. Working with farmers to develop a personalised, practical 'action plan' aims to help improve farmers' and farming community members' ability to focus on what TO DO in a challenging situation, rather than what NOT TO DO.
The project is led by the National Centre for Farmer Health in partnership with researchers from Western District Health Service, Deakin Rural Health, the University of South Australia, La Trobe University and the University of Melbourne.
This project is funded by the Western Victoria Primary Health Network, and has received ethics approval from Deakin University (no. 2020-232).
'Steering Straight: My plan to keep on track'
Steering Straight is a resource that has been developed in collaboration with members of the farming community. It aims to help farmers look beyond the endless cycle of tasks to do, and help with reflection, planning for the challenges ahead, and preparing for action, with a focus on wellbeing. Steering Straight will help you to:
Know what activities are helpful and keep you feeling positive during tough times
Achieve future goals, and break them down into manageable steps
Know who you can call on for support when tackling a goal or a challenge
Steering Straight is available as a standalone resource and as part of the Managing Stress on the Farm booklet.
The Steering Straight plan can be downloaded and printed, or filled in online before being saved, downloaded, and/or printed.
Publication
Steering Straight: My Plan to Keep on Track
Mental Health 4 Ag Draft Research Framework
Important Information
Want to know more?
If you are interested in knowing more about this project or would like to find out how to get involved, please contact:
MH4Ag Working Group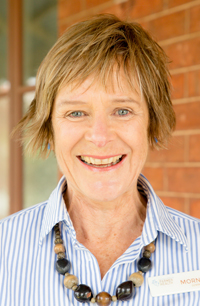 Morna Semmens
Morna helps manage a family farm in Gazette. She is also actively engaged in Country Fire Authority (CFA) and Landcare roles within her community. She loves planting trees on the family farm to encourage biodiversity and shelter for stock, and keeping herself mentally and physically fit.
Morna also works with the National Centre for Farmer Health (NCFH) as a Registered Nurse and AgriSafe Clinician, delivering customised health wellbeing and safety assessment in farming communities. She is passionate about supporting farmers to take control of their health and wellbeing.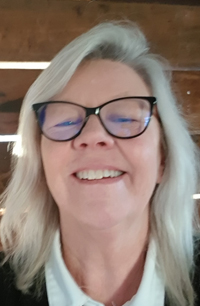 Ann-Marie Byrne
Ann-Marie is an Accredited Mental Health Social Worker whose passion is in helping people to 'flip it', believing it may be hard sometimes but there is always a positive in every situation.
Her experience is in working with men and assisting them to understand counselling is more about rebuilding their strengths and less about dealing with their weaknesses. Ann-Marie is trained in parenting and relationships and supports individuals, families and couples to improve their coping capacity when it is hard to focus and make good decisions.
Ann-Marie worked as the Farming Community Support Worker assisting farmers in the South West through the milk crisis and the St Patrick's Day Fires, and has branched out to include small business now with the Rural Financial Counselling Team.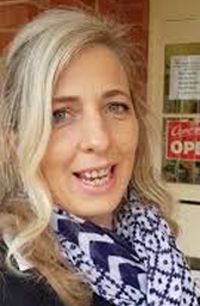 Anita Vogel
Anita is passionate about empowering rural communities to tackle barriers they face in an ever changing environment in particular to encourage communities to harness the social capital already existing. She grew up in Mansfield, Victoria and after schooling, attended VCAH Glenormiston Agricultural College, to undertake studies in Rural Business Administration. In 2011, Anita moved to the beautiful township of Harrow, completed a degree in Applied Management and started working for Harrow Bush Nursing Centre as the Programs and Administration Coordinator where she has coordinated the 5-year project, Pathways to Harrow. Throughout her time in Harrow, she has seen how important inclusive and empowered communities are to the local economy and their overall health and wellbeing.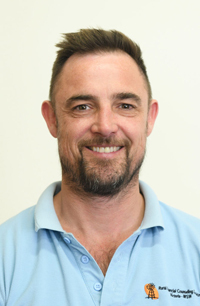 George Leishman
George has been involved in agriculture since completing VCE in 1995. After jackarooing in WA on a cattle station near Shark Bay, he continued working on a vast cropping property in the northern wheat belt at Mingenew, where he operated all facets of machinery. George then returned and completed his Advanced Diploma of Business (Banking & Finance) and took on roles at AWB in logistics and assisting the feed wheat trade book for Victoria.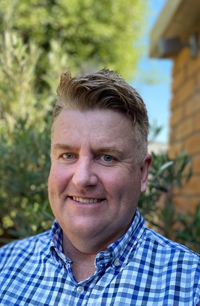 Mark Brennan
Mark has been the Executive Officer for South West Primary Care Partnership for 10 years, with 25 years' experience as an allied health professional in the Victorian Public Health System, with a focus on quality improvement in primary care and building preventative health capacity in rural and regional communities. Mark has a special interest in how the determinants of health effect the rural and regional liveability of vulnerable groups who have poorest health outcomes, and inequitable access to healthcare and support.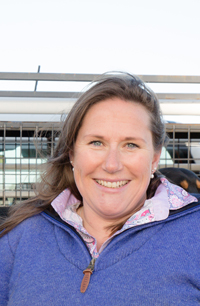 Kelly Barnes
Kelly comes from a family farm in the south of England and has worked on farms and for shearing teams in the UK, New Zealand and Australia and more recently in agribusiness roles. Kelly has a passion for health and wellbeing in farming communities and is honoured to be named the Victorian Agrifutures Rural Women's Award winner for 2020 with her pilot working dog training school, which encourages social connection and the use of working dogs as a support tool to build mental resilience in farming communities. Kelly sees this project as a way to provide farmers with structure and a tool to enable them to be proactive about their mental well being in just the same way that they would plan out cropping rotations or a livestock production calendar for their business.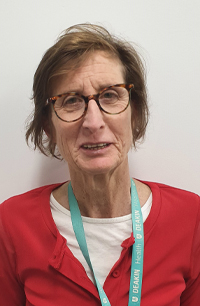 Kate Schlicht
Kate is a beef farmer and runs an Angus beef property. Like many others, Kate juggles multiple roles in her life. This includes her working in a clinical role in the public mental health system, as a mental health academic for Deakin Rural Health; all while working on the farm and being a mother.
Kate has been actively involved in the debriefing team at South West Healthcare and is a registered nurse with an Intensive Care Certificate and a registered psychologist. Her research interests are comorbidity/mental health and chronic disease management, and decision-making in mental health.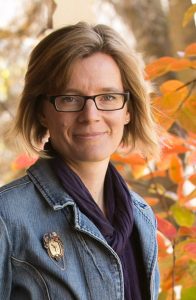 Alison Kennedy
Alison is a Behavioural Scientist who has lived and worked in Victoria's rural farming community since 2003. Alison's research role at the National Centre for Farmer Health since 2010 has largely focused on mental health—improving understanding of managing tough times, suicide bereavement, rural suicide risk and suicide stigma; and developing prevention strategies tailored for the rural context. As a community educator, Alison has also delivered mental health workshops to farmers, service providers and community members across Eastern Australia. Alison was the recipient of the 2018 Emerging Researcher LiFE Award—recognising excellence in suicide prevention—and was an expert witness for the Victorian Royal Commission into Mental Health Services.