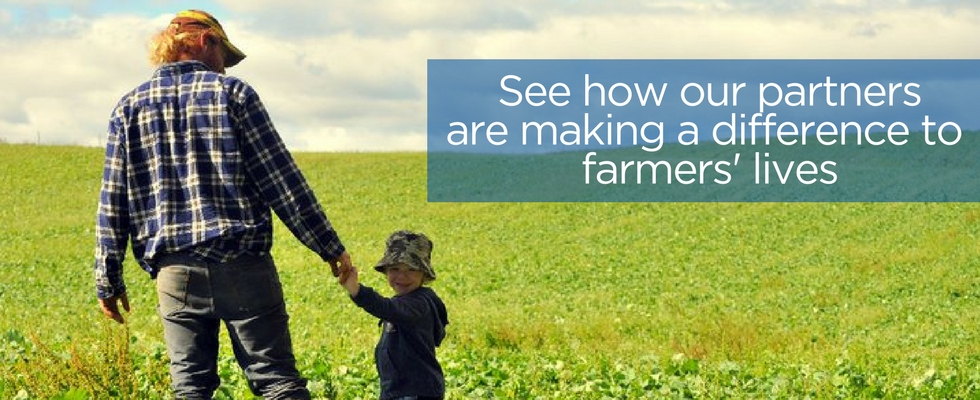 The National Centre for Farmer Health is a partnership between Deakin University and Western District Health Service with funding received from the Victorian Department of Health & Human Services.
Partner with us
Organisations that support our work are incredibly important to us. Our corporate, industry and research partners and supporters ensure that farm men, women, agricultural workers and rural communities have access to services, information and resources that lead industry and cultural change in farmer health and safety.
We believe our relevance is underpinned by our dedication to providing services directly to farmers and in the communities where they live and work. This enables us to be connected to those for whom we wish to make a difference.
We actively seek to expand our reach and to build strong relationships with like-minded organisations who share our vision of making a difference to farmers' lives.
If you're interested in working with us please get in touch with our Business Development & Industry Engagement Manager to discuss the possible ways we can work together.
Corporate Partners
We are proud to partner with corporate organisations who are committed to leading industry change in farmer health and safety culture.
Rural Bank

Rural Bank have been partnering with us since 2015 to deliver programs to farming men, women and agricultural and rural workers across Australia. This has included delivering a total of 1526 farmer Health and Lifestyle Assessments at field days during 2015-2019.
Metalcorp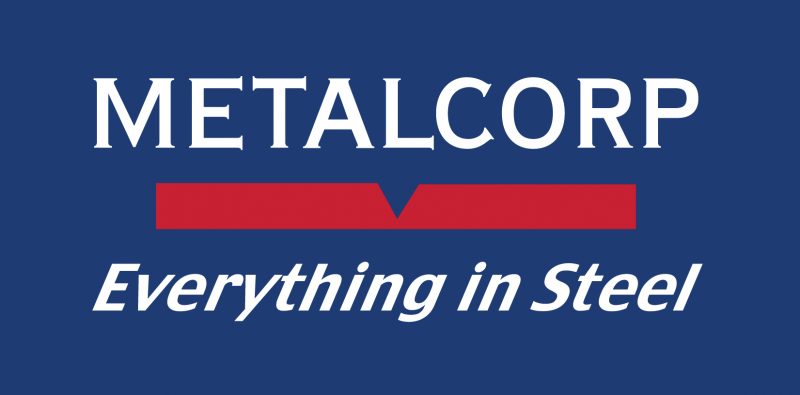 Our partnership with Metalcorp was established in 2018 and has allowed us to extend the reach of our service delivery across rural Australia and enhance our research capabilities, better positioning both Metalcorp and the NCFH to close the existing gap between the health, wellbeing and safety status of Australian farmers and agricultural workers and their urban cousins.
Lysn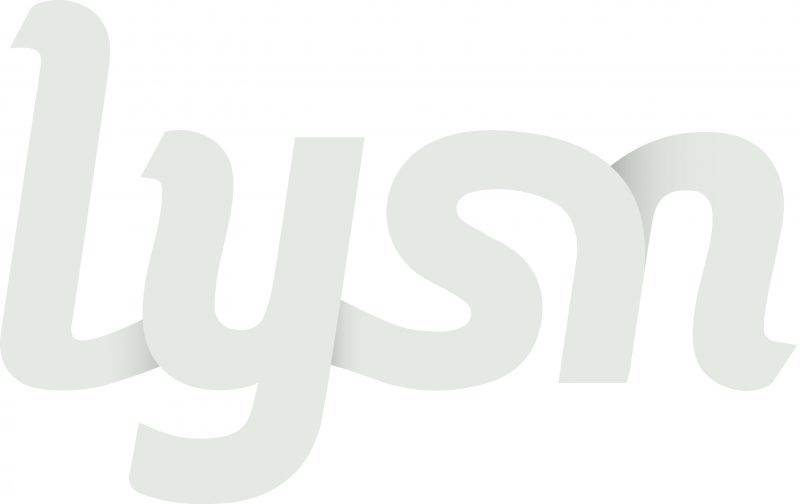 In 2019 we launched a telehealth platform in collaboration with Lysn to provide enhanced access to farmer-focused mental health care and support to rural farming regions of Australia.
Industry and Research Partners
Responding to poor health status of rural populations goes beyond the capacity of the health sector and/or education sector alone and we are devoted to working with industry and research partners for the mutual benefit of improving farmer health, wellbeing and safety.
Ag Health & Safety Alliance, US
Agriculture Victoria
Alberta Farm Safety, Canada
Australian Institute of Suicide Research and Prevention, Griffith University
Cath Cosgrave Consulting
Centurion University, India
Federation University
Griffith University
La Trobe University
Northern District Community Health, Kerang
ODHIR Foundation, Bangladesh
Primary Care Connect, Shepparton
Teagasac, Ireland
The University of Iowa, US
University of Jember, Indonesia
University of Kentucky, USA
University of Melbourne
University of South Australia
Our Supporters
We would like to acknowledge and thank our supporters, sponsors, donors and volunteers for helping us to make a difference to farmer's lives. Without this generous support, our ability to connect with Australian farmers and their families to enhance the health, wellbeing and safety would not be what it is today.
List of donors

(last updated: 30 July 2020)
Advantage Feeders
AFL Western District Commission
ARB Company
Brim Active Community Group
Bunnings Hamilton
Cobden District Health Services
Cobden FNC
CWA – National
CWA – Henty Branch
CWA – Port Fairy Branch
CWA – Stawell Branch
CWA – Wimmera Branch
CWA – Woolsthorpe Branch
CWA – Yarrawonga & Border Wimmera Branch
Devondale Murray Goulburn
Gents of Geelong
Geoff & Helen Handbury Trust
GMHBA
Good Shepherd College Hamilton
Hampden League
Hamilton Regional Business Association
Hughie Browning and Hamish Job
Kinross Wolari School – Orange
Knox Grammar School – Sydney
La Trobe Ag Society
Landmark Harcourts Foundation
Leroy Mac Designs
Lions Club of Torquay Inc
Livestock Logic – R4FH Team
Live Rural
Martha Lim – Memorian for John Brisbane
Moruya High School
Murray River Jet Ski Marathon
NOMAD
Rotary Club Portland
Run 4 Farmer Health teams
Sinclair Wilson
Thank-a-Farmer for your next meal
The Rosemary Norman Foundation
This Farm Needs a Farmer
Virbac
Warrnmabool East Rotary Club
Partnership Enquiries
For any commercial and industry partnership enquiries, please contact: