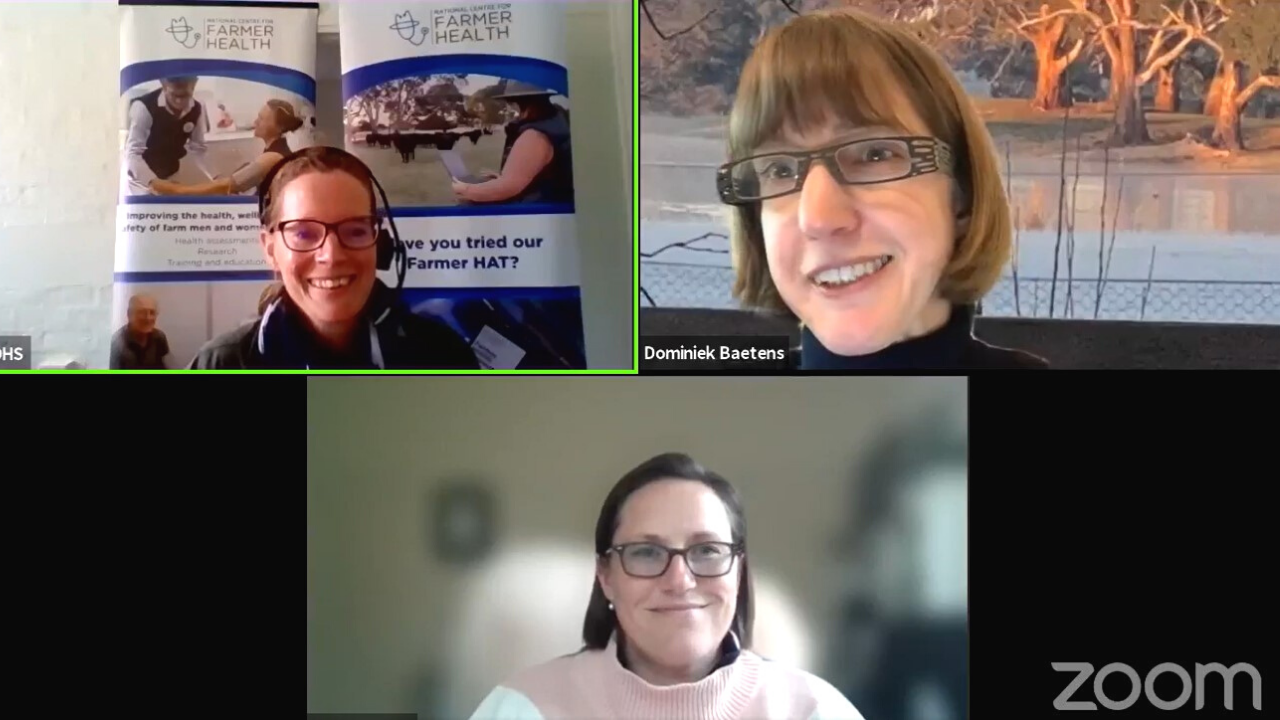 This webinar event is the second in our series which seeks to explore how our farming communities can benefit from the findings from the Royal Commission into Victoria's Mental Health System.
The release of the Royal Commission report revealed 65 recommendations to reform Victoria's mental health system, with the Victorian Government pledging $3.8 billion to help turn these recommendations into a reality. Of this budget, $700 million will be directed to rural and regional areas. But what does this really mean for rural farming communities?
To better understand what these recommendations mean for rural Victorians our acting director, Dr Alison Kennedy, hosted a panel discussion to answer your questions about the challenges and opportunities highlighted in the report. These questions were asked by attendees of our first event exploring this topic.
During the webinar we encouraged attendee questions and participation, of which they contributed valuable thoughts and questions to the discussion.
Dr Alison Kennedy was joined by our esteemed panellists Dr Dom Baetens and Kelly Barnes.
Kelly Barnes – Creator and Founder of the Mates Dog School and the winner of the 2020 Victorian AgriFuture Rural Women's Award. Kelly has lived experience and shared her experiences with the Royal Commission during the consultation stage of the inquest.
Dr Dom Baetens – Dr Baetens is the current Deputy Chief Psychiatrist at the Victorian Department of Health & Human Services. She has significant experience working in the Victorian mental health service, and brings keen insight into to opportunities presented by the final report.
Each of our panelists brought a unique perspective to this important discussion, and we hope you enjoy the webinar.
You can watch our first webinar and download a copy of the Royal Commission report through the buttons below.