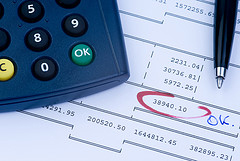 Farm business planning is not just for when the chips are down. It can also be a great tool to set out your vision for your farm, how you plan to reach your goals and drive farm profitability and sustainability.
Farmers face a number of challenges such as seasonal conditions and market volatility and it's important that a farm business plan supports you to make decisions through these challenging times. A business plan should include worst case scenarios with the hope that they never happen.
Your business plan should also include a timeline for your retirement, family succession or eventual sale of the farm. For long-term planning to result in successful and achievable outcomes, discussions should involve all members of the family who are part of the farm business. There is no point planning for a member of the next generation to take over the farming business if they are not interested in doing so.
Making a farm business plan can be complex and daunting, but there are many highly trained professionals, such as your accountant, solicitor, agricultural consultants, financial advisors, planners to help guide your decisions. It may also be worth talking to trusted friends or neighbours about your plans and see whether they can recommend someone in particular.
A business plan should help minimise stress, however, if you find yourself in a crisis situation don't avoid making decisions. Reach out for help with personal problems and for business advice and available support services.
Fast facts:
Many farms are a business, and every business needs a plan to set goals and help guide it through good and challenging times.
Seek professional help to develop a sustainable plan for your farm. You may be eligible for assistance from a free financial counsellor.
Don't despair if you are in a crisis, contact support services for help and advice.