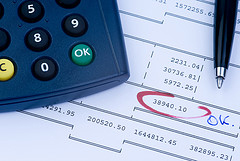 Farmers need to plan to ensure their farm business will continue to support them through good times and bad. Planning should account for worst case scenarios with the hope that they never happen.
Changes to climate, markets, farm practices and consumer demand for produce need to be taken into account. Making a farm business plan is complex and can be daunting, but there are many highly trained professionals to help guide your decisions. Your business plan should also include a timeline for your retirement, family succession or eventual sale of the farm. For long-term planning to result in successful and achievable outcomes, discussions should involve all members of the family who are part of the farm business. There is no point planning for a member of the next generation to take over the farming business if they are not interested in doing so.
So where can you go for help? You can search online for various industry organisations, agricultural consultants, accountants, financial planners or banks. It may be worth talking to friends, family and neighbours to see whether they can recommend someone in particular. You can also follow the links further down this page.
If you find yourself in a crisis situation, don't avoid making decisions. There are many organisations you can go to for help both with personal problems and for advice about available support services to get you through a crisis.
References used for this topic page
More information:
Australian Government Department of Agriculture
Dairy Farmer Support
Dairy Farmer Central
National Centre for Farmer Health
Support Page
Centrelink – Department of Human Services
Payments for rural and remote Australians
Agriculture Victoria
Department of Primary Industries (NSW)
Department of Primary Industries, Parks, Water and Environment (Tas)
Farm Business Planning Tools
Mensline
Communication
Research & reviews:
Australasian Accounting, Business and Finance Journal
Succession Planning in Australian Farming
Journal of Rural Studies
The future of family farming: A literature review on innovative, sustainable and succession-oriented strategies
Canadian Journal of Development Studies
Working with stuckness: lessons from an intervention to support intergenerational transitions on Australian dairy farms
Agricultural Sciences
Modelling operational decision-making in agriculture
Agronomy for Sustainable Development
Processes of adaption in farm decision-making models: a review
Last updated: 27th April, 2020