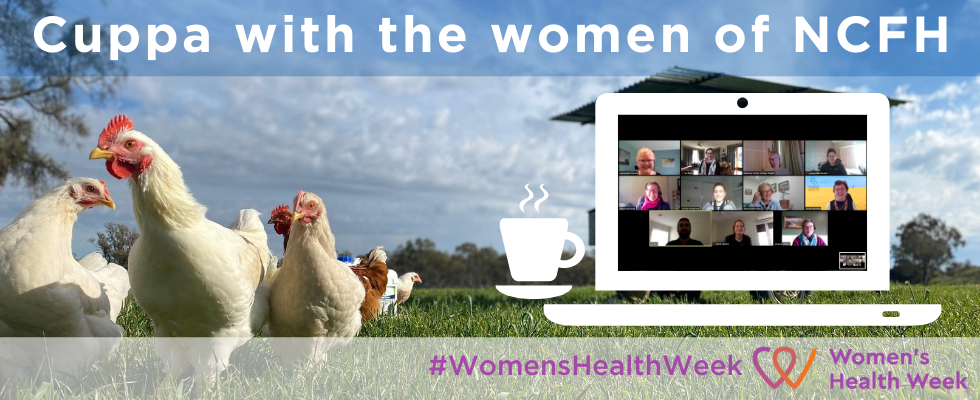 Wherever you are, whatever your device, let's connect this month!
There's never been a more important time to look after your health, and this September, we're celebrating #WomensHealthWeek (7-11 September) and inviting farming women and men to have a virtual cuppa with the wonderful women of the National Centre for Farmer Health on Thursday 10 September 2020.
Grab yourself a cuppa and come along to share your story about the challenges women face in looking after their health, wellbeing and safety on the farm.
Submit your questions for the NCFH team to address by emailing cecilia.fitzgerald@wdhs.net
To celebrate Women's Health Week (7-11 September), we spoke with Jodie about some important health messages for women on the land