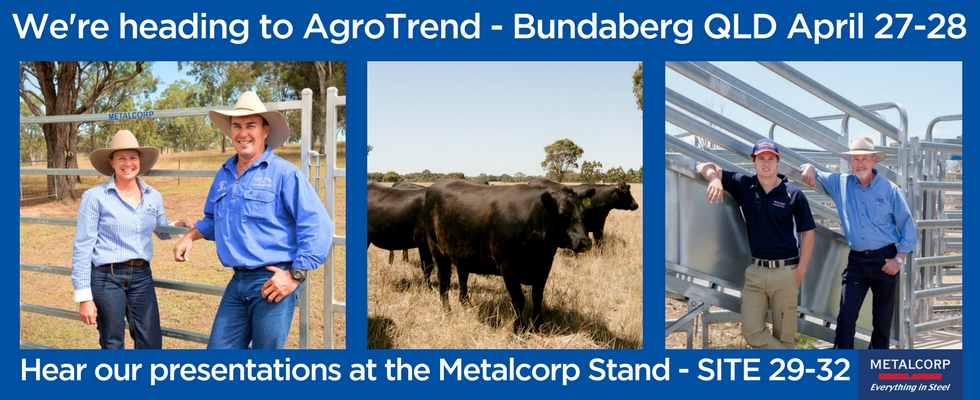 We are very pleased to announce a new sponsorship agreement with Metalcorp, supporting our mission to "make a difference to farmers' lives". (Read more on this here).
One of our new initiatives with Metalcorp will extend the reach of our service delivery across rural Australia at selected field days. NCFH staff will be delivering short and interactive education sessions on health, wellbeing and safety issues facing farmers and agricultural workers at Metalcorp sites. We are excited about the opportunities this brings to rural communities.
Our new 'soap box' style delivery will be kicking off from 10.30 every hour at the Metalcorp Site 29-32 at AgroTrend, Bundaberg on 27-28 April 2018 – make sure you stop by and check them out!