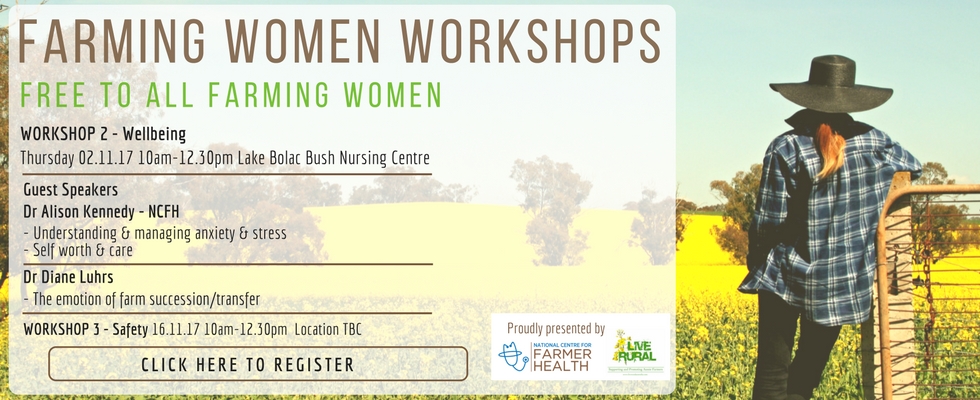 It's time for Farming Women Workshop 2!
WORKSHOP 2 – Wellbeing
Thursday 02.11.17 10am-12.30pm
Lake Bolac Bush Nursing Centre
Guest Speakers:
Dr Alison Kennedy
– Understanding & managing anxiety & stress
– Self worth & care
Dr Diane Luhrs 
– The emotion of farm succession/transfer
These workshops are proudly presented by Live Rural Ltd​ & National Centre for Farmer Health​.
Please feel free to share with friends /work colleagues/groups or agribusinesses that you feel may be interested in attending the day.
To book visit: http://www.liveruralaustralia.com/