Victoria's primary producers (including farmers and fishers) are a vulnerable workforce. Many industries are undergoing significant transition—resulting in a wide range of work-related challenges that pose potential risk to individuals' mental wellbeing. Vulnerability stems from a range of factors including an ageing and reducing workforce, rapidly increasing technological demands, exposure to a global marketplace, extreme environmental conditions and increasing uncertainty.
The Primary Producer Knowledge Network (PPKN) has worked with farmers, fishers and industry partners to co-design and develop a digital platform, Campfire. Campfire provides access to opportunities, information, networks, tools and resources to help improve farmers and fishers systems of work to:
Better manage the demands and challenges of primary production, and
Develop mentally healthy workplaces for owners/managers, workers and their families.
The Campfire platform is supported by complementary materials including podcasts, blogs, social media and hard copy resources.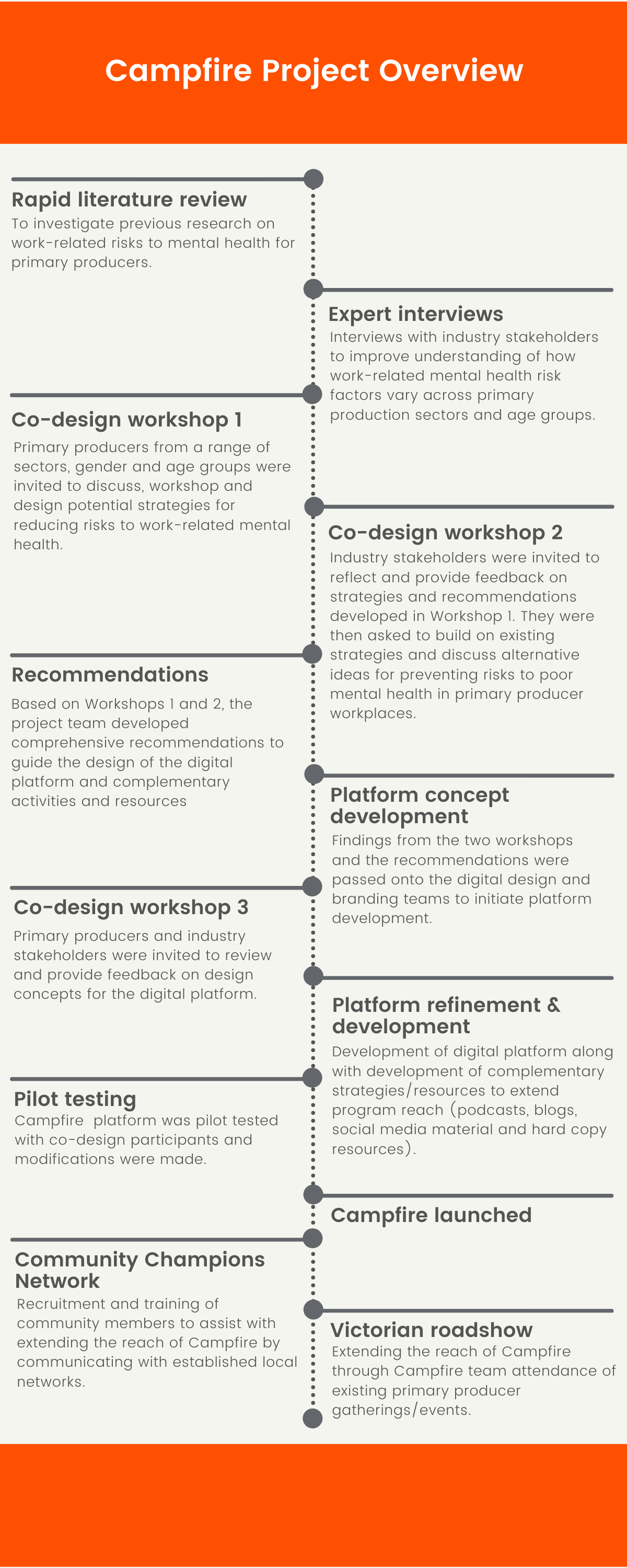 Important Information
More information about the project is available by contacting:
Advisory Group Members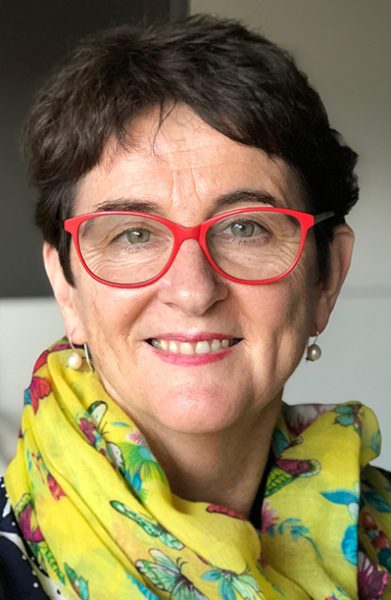 Susan Brumby
Professor Susan Brumby is the founding Director for the National Centre for Farmer Health, a partnership between the Deakin University's School of Medicine and Western District Health Service, Hamilton, Australia. The Centre provides leadership to improve the health, wellbeing and safety of farmers, farm workers and their families across Australia.
Susan is the course leader for the Graduate Certificate in Agricultural Health and Medicine, Principal Investigator of the award winning SFF project, and has been Chief Investigator on National Health and Medical Research Council, Australian Research Council, Rural Industries Research Development Corporation and Beyond Blue grants.
Having been active in the agricultural industries, managing the family property (beef and wool production) and holding prominent positions in the sector, she brings a unique blend of practical and theoretical experience. A graduate of the Australian Rural Leadership program, Susan has present and published nationally and internationally.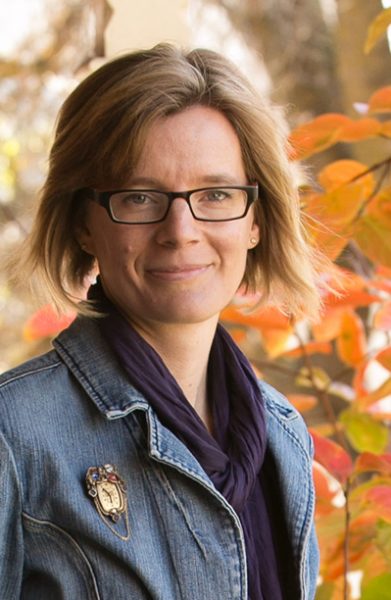 Alison Kennedy
Alison is a Behavioural Scientist who has lived and worked in Victoria's rural farming community for the past 15 years. Her doctoral research explored the impact that suicide & accidental death have on members of Australian farming families. Alison's role at the National Centre for Farmer Health (NCFH) since 2010 and has included research addressing alcohol misuse in farming communities (Alcohol Intervention Training Program), rural suicide prevention and suicide stigma reduction (The Ripple Effect), and increasing the understanding of rural women's experience of managing tough times (From Inside the Farm Gate).
As a community educator, Alison has worked as part of the 'Look Over the Farm Gate' campaign- delivering health and wellbeing workshops to farmers and community members across area of Victoria experiencing tough times. She also regularly presents to community, health professionals and industry groups on issues of farmer health, wellbeing and safety.
Alison was the recipient of the 2018 Emerging Researcher LiFE Award, recognising excellence in suicide prevention.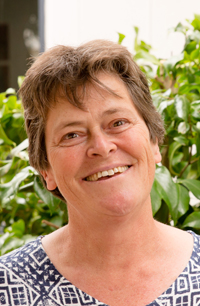 Sally Cunningham
Sally Cunningham is an environmental scientist who is passionate about healthy soils, waterway management and biodiversity on Australian farms. She has worked in community engagement around these issues in Victoria, SA, NSW and also in West Africa.
Employed by Glenelg Hopkins Catchment Management Authority and Agriculture Victoria over the last ten years, Sally has broad experience on farms in South West Victoria, primarily in grazing industries. She has run field days, workshops, presentations and short courses on a range of issues including whole farm planning, soil and pasture management, dry season strategies, flood and fire recovery. In partnership with farmers and Landcare groups, Sally has delivered significant on-ground works programs, to control soil erosion, repair flood damage and revegetate waterways.
Sally holds a Bachelor of Natural Resources (UNE) and Cert IV in Training and Assessment. She is married with two adult sons.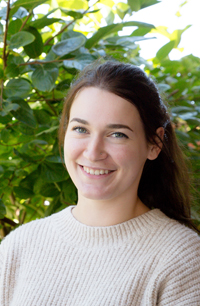 Claire McKay
Claire McKay is a Research Assistant at the NCFH, having completed a Bachelor of Science and a subsequent Honours in Health and Medical Science, both with Deakin University. The Primary Producer Knowledge Network is Claire's first project at the NCFH, where she also contributes to additional research activities in rural resilience and farm safety culture. Claire has enjoyed connecting with producers, stakeholders and industry and looks forward to working further on developing strategies for better mental health in rural regions and workplaces.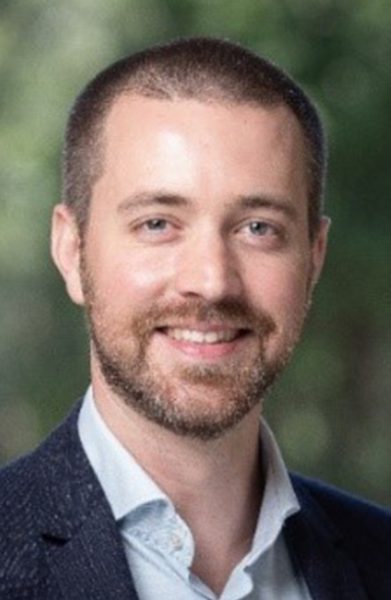 Timo Dietrich
Timo is the Engagement Director at Social Marketing @ Griffith and a Senior Lecturer at Griffith University. He is a behavioural architect and expert in building engaging social marketing programs that help our people and planet. He uses a suite of behavioural theories, gamification and co-creation to build, engage and move users from awareness to action and ultimately advocacy. He works with a diverse range of industry partners from the environment, health, technology and finance sector. Timo's research (100+ peer-reviewed publications) produces impact and drives change for the better in Australia and abroad. His work has positively impacted thousands of lives across change projects such as Blurred Minds, O-it, 5 a day, and REMI and he has trained thousands of professionals and students through his keynotes, masterclasses, and training workshops.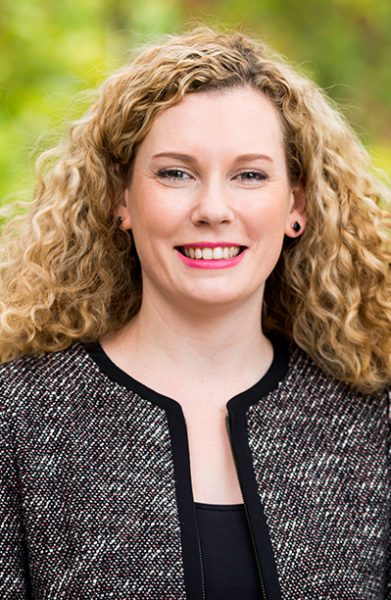 Kate Gunn
Kate Gunn
Kate grew up on a farm near Streaky Bay (SA) and is a Clinical Psychologist and Senior Research Fellow, in the Department of Rural Health at UniSA. Her research is focused on improving rural health and wellbeing, particularly among farmers. She enjoys the process of combining what research shows helps people to change their behavior and improve their wellbeing, with rural people's beliefs and preferences, so that new strategies are likely to work, be meaningful and be adopted. For example, Kate recently led the co-development of www.ifarmwell.com.au which assists farmers with coping effectively with things beyond their control (e.g. weather).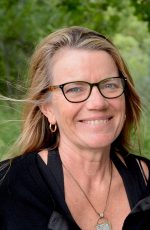 Cath Cosgrave
Cath is a social scientist, passionate about improving the mental health and wellbeing of rural Australians. Cath works as both a university-based researcher and an independent management consultant. In both capacities, she works closely with government agencies, rural businesses and communities to strengthen the evidence-base to support policy and practice changes to address rural access and resourcing challenges. She believes that effective solutions need a whole-of-community approach, and by using co-design approaches she assists rural communities to develop their own place-appropriate and strengths-based solutions. Cath brings to the PPKN extensive rural community development expertise and broad research skills.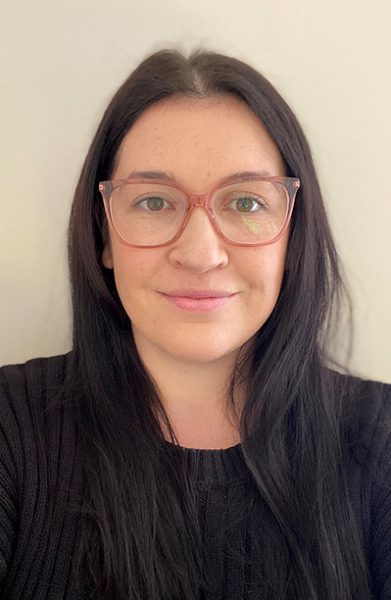 Jo Macdonald
Joanna grew up in Casterton, South West VIC. In 2013, Joanna completed a Bachelor of Science majoring in Chemistry at Deakin University, Geelong. Subsequently, she then completed Honours in Health and Medical Science (2014) and a PhD (2017) in which she investigated novel methods for the specific treatment of metastatic brain tumours. Recently returning home to the country lifestyle, Joanna has now joined the NCFH as a Research Assistant. The Primary Producer Knowledge Network is the first project she has been involved with and she is looking forward to applying her research skills and passion for rural communities to support the mental health and wellbeing of Victoria's primary producers.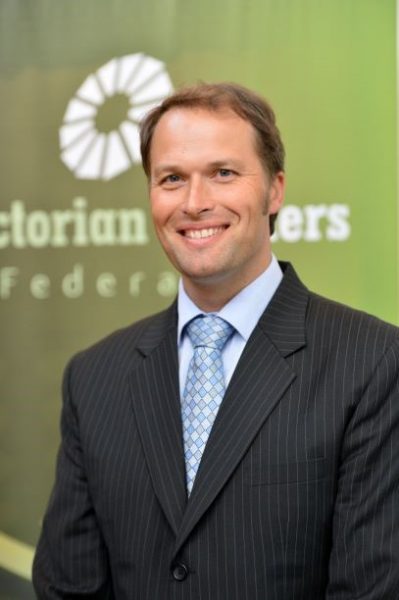 David Jochinke
David otherwise known as 'DJ' is a third generation farmer who operates a family property at Murra Warra (30 km North of Horsham) producing various broadacre crops and finishing prime lambs.
At Longerenong College, he studied a Diploma of Applied Science and in later years, had the honour of being awarded scholarships for Nuffield Australia and the Australian Rural Leadership Program.
Since starting he's career in farming he has been heavily involved with local farming advocacy that has led him to being currently elected as Victorian Farmers Federation President and National Farmers Federation Vice President.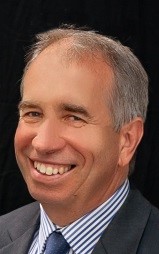 Bill Hammil
Bill Hamill (BBus. MEd, DipVet, FAICD) is Chief Executive Officer of RIST, an Agricultural College with a campus in Hamilton. RIST is a preeminent training provider in agriculture, delivering Vocational and Higher Education from Certificate II through to a Bachelor of Agriculture (in partnership with CQUniversity). RIST delivers a comprehensive education pathway from school through to higher education, while delivering non-accredited training programs nationally. Bill grew up on cattle stations in the Northern Territory and northern Australia, before entering the workforce after completing a Bachelor of Business. He holds and has held several board and committee positions on State and National organizations including government committees..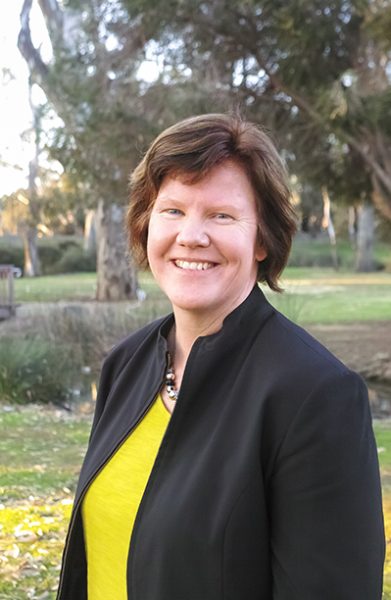 Jenny Wilson
Ms Jenny Wilson is currently the CEO of Murray Dairy and has previously worked for many years as a senior manager in agricultural and regional community programs for the Victorian State government.
Passionate about regional Victoria, Ms Wilson has led a number of programs working with farming families and regional communities to adopt new practices and innovation. Ms Wilson has an extensive background in leadership, project management, strategic planning and emergency response and recovery.
Ms Wilson hopes this project will be able to generate resources, integrate with networks and identify strategies that will meet the needs of individuals, families and communities in preventing and addressing poor mental health.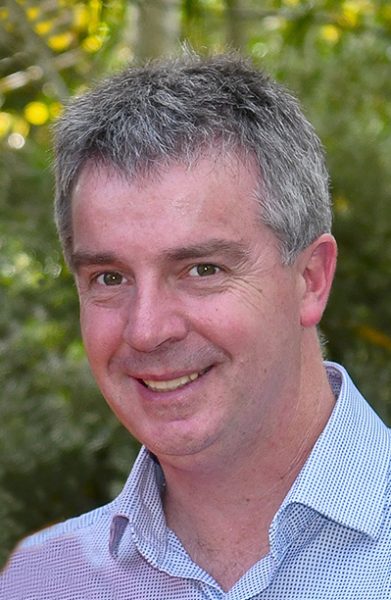 David Stafford
David has worked across the education, small business and rural sectors. He is currently the Executive Officer of Rural Financial Counselling in the western region of Victoria. The counsellors support farms and small business to meet the financial and emotional business challenges they face in an ever changing world. The service operates throughout rural Australia with over 150 counsellors supporting farmers.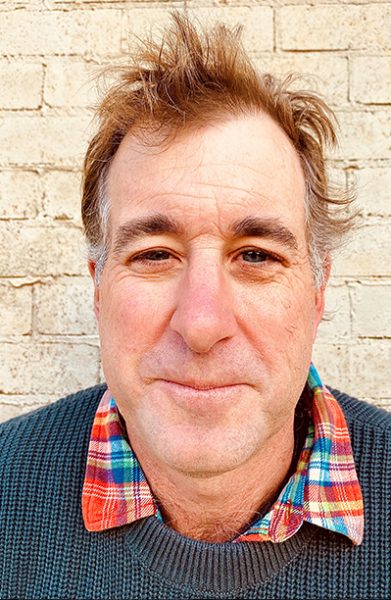 Andrew Edgar
Andrew grew up in Nareen in Southwest Victoria on a grazing property. He has a degree in business management from Marcus Oldham Agriculture College. In 2001 Andrew began farming alongside his brother and parents on the family farm. After 10 years, in accordance with their well-communicated succession plan, his parents retired and the farm was split for him and his brother to run their own businesses.
Being involved with the PPKN advisory group Andrew would like to share his positive succession experience. He also wants to help fellow primary producers be aware of their own mental wellbeing. Highlighting the importance of good communication, a healthy lifestyle and connecting people to their communities and sources of help.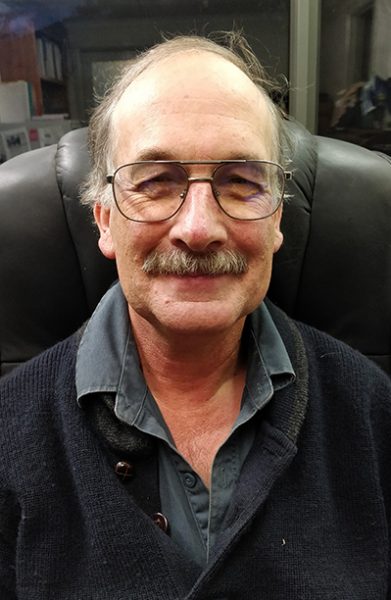 Rob Auchterlonie
Rob has been a dairy farmer and a member of the CFA for 40 years. For 26 years, he has worked in the CFA Wellbeing Team that helps members to be resilient and overcome impacts that can be caused by exposure to trauma and stress. Like firefighters, primary producers tend to be very independent and self-reliant, who sometimes find it difficult to reach out for mental health support. He thinks this project could develop more farmer targeted approaches, which would improve their knowledge of what is available, how to access and make reaching out easier.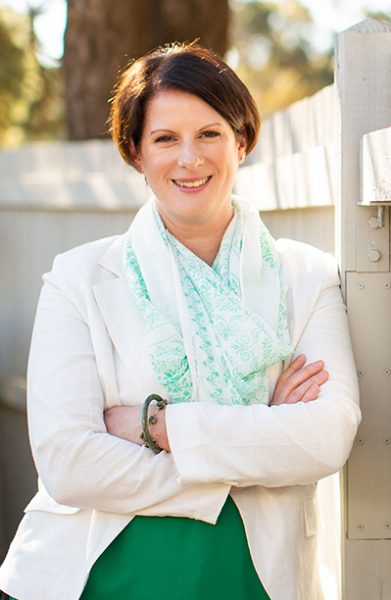 Melissa Connors
My name is Melissa Connors and I live in Kyneton with my husband and 4 kids. We took the leap of faith to make our Tree Change in late 2011 – with a set of screw drivers and no knowledge of how to look after and maintain a 10acre lifestyle property, we dove in head first with rose coloured glasses on. After our years of struggle, and realising we weren't alone, I established This Farm Needs A Farmer in 2015 to connect our experienced farmers with newcomers to regional and rural communities after I recognised a need for this hand-me-down knowledge to be captured and for our ageing farming community to still be connected and involved in this vocation that is their identity and their way of life.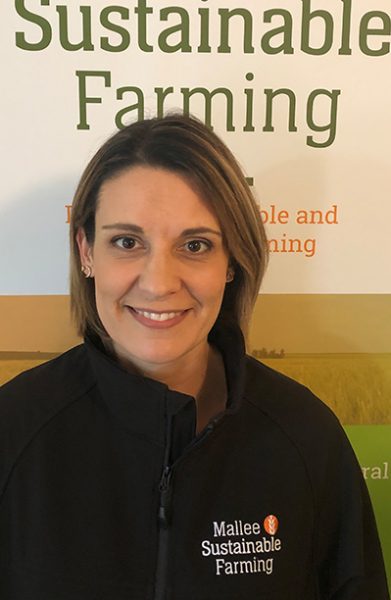 Tanja Morgan
Tanja and her husband farm in the Southern Mallee of SA with their three daughters. Tanja's career has been in agriculture starting with PIRSA in 1999, then in 2012 starting her own project management business, before joining Mallee Sustainable Farming in 2017.Tanja hopes she can share her experience working with Mallee farmers to help the PPKN develop some useful outcomes. Tanja's hopes for the project are that more and more farmers will take steps to see their health and wellbeing as their number one farm asset.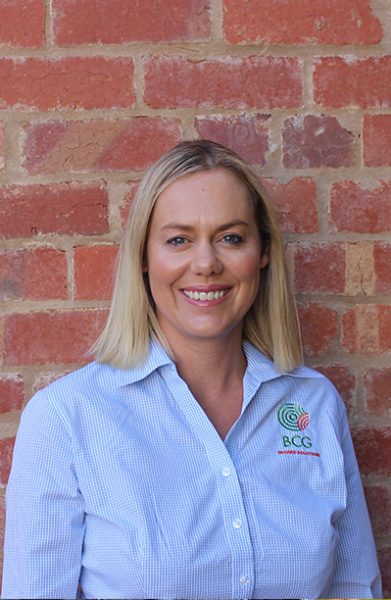 Fiona Best
Fiona is the CEO of the Birchip Cropping Group (BCG). In her position, Fiona's work ensures relevant agricultural research and extension opportunities to farming communities is occurring across the region. Attracting investments to improve the prosperity of broadacre farming locally, regionally and nationally is a key part of her work. Fostering collaborative relationships with industry stakeholders is central to BCG's success.
Previously Fiona had spent nine years working in the education sector teaching and was heavily involved in promoting partnerships within the community to enhance the delivery of education to students to improve student outcomes and experiences.
Fiona has a Bachelor of Agricultural Science (Honours) and Bachelor of Commerce. She helps manage a small landscaping business with her partner, Jarrod, and has three small children, Archie, Denley and Phoebe.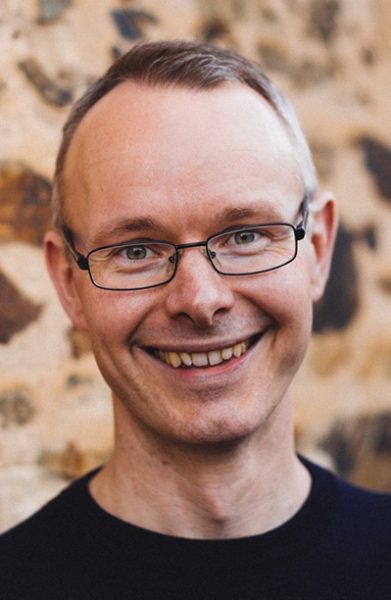 Sam Haren
Sam is a Creative Director and co-owner of Sandpit, a studio that combines design and technology into immersive, meaningful experiences. He has worked as Creative Director on numerous projects for clients including Google Creative Labs, National Sports Museum, South Australian Museum, BeyondBlue, Centre of Democracy, Melbourne Zoo and Australian Children's Television Foundation. He was also the founder and Artistic Director of The Border Project, an Australian based contemporary theatre company focused on interactive technologies for 10 years, which gained significant funding from state and federal governments. Sam holds a Bachelor of Arts and PhD from Flinders University.