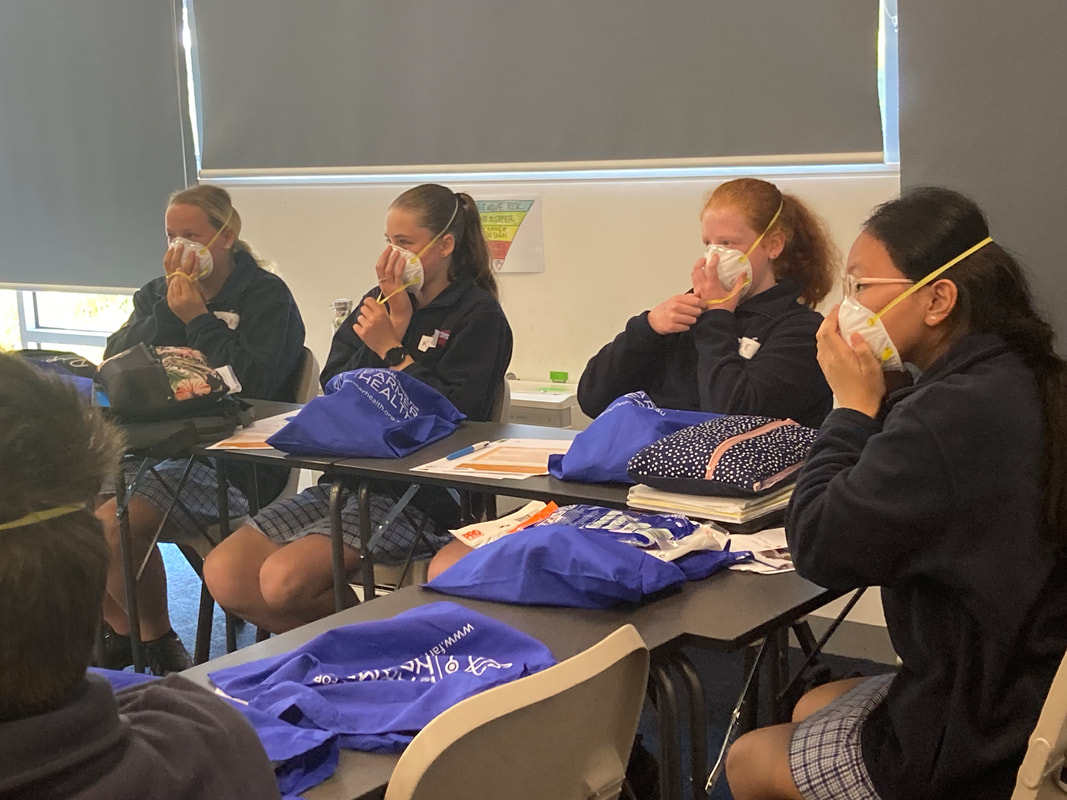 Timboon P-12 School students are gearing up for a successful future in agriculture thanks to the support of their local Nutrien Ag Solutions branch.
The National Centre for Farmer Health delivered a Gear Up for Ag Health & SafetyTM program to Year 9-10 AgHort students at Timboon P-12 School last week to build awareness and understanding of farm hazards, and encourage important conversations about health and wellbeing in the agriculture industry—inside and beyond the classroom.
From 2001-2019, 222 Australian children (under 15 years) died as a result of a farming-related incident, with 1000's more experiencing non-fatal injuries. Embedding health and safety awareness is critical to maintaining the health and wellbeing of our next generation of farmers living and working in the agriculture industry.
The Gear Up for Ag Health & Safety program is designed to provide students with a comprehensive understanding of the risks and hazards associated with farm work, and equip them with knowledge and skills necessary to stay safe and healthy on the farm. The program covers a range of topics, from information about agricultural hazards such as noise exposure, working with machinery and livestock, and agrichemicals, to personal safety in high-risk areas. The program includes fun and interactive activities and practical strategies that promote health, wellbeing and safety and minimise the risk of injury and illness on farm.
"Farm safety is an important issue that affects everyone in the agriculture industry—including our young people who often live on farms and frequently get involved in farm work at an early age! Gear Up for AgTM provides students with an incredible opportunity to develop their knowledge and understanding of how they can keep themselves safe," said Cecilia Fitzgerald, NCFH Business Development and Industry Engagement Manager. "We are grateful for the support of Nutrien Ag Solutions in making this program possible at Timboon P-12 School and helping to ensure the future success of young farmers in the Ag industry."
The Gear Up for Ag program has now been delivered by the National Centre for Farmer Health to over 400 Victorian secondary school students, with a large portion of those students demonstrating a strong interest in pursuing careers in the agricultural industry.
Following the program, the Ag Hort teacher a Timboon P-12 School, Mr Michael Braham, said "As a teacher, it's rewarding to see students engaging in hands-on learning that can directly impact their safety and wellbeing. It is fantastic that we have the opportunity to bring programs like this into the school. Students were excited to receive free personal protective equipment to take home, and importantly, received proper instruction on how and when to use it. I have already seen the benefits of the program with students being far more responsible around the chemicals we are using on their gardens."
For more information about Gear Up for Ag Health & SafetyTM, please visit the National Centre for Farmer Health website www.farmerhealth.org.au. Let's work together to ensure the health and safety of our next generation of farmers.
Contact
Annabelle Macgugan
NCFH Marketing & Communications Officer
Phone: (03) 5551 8533
Email: amacgugan@wdhs.net