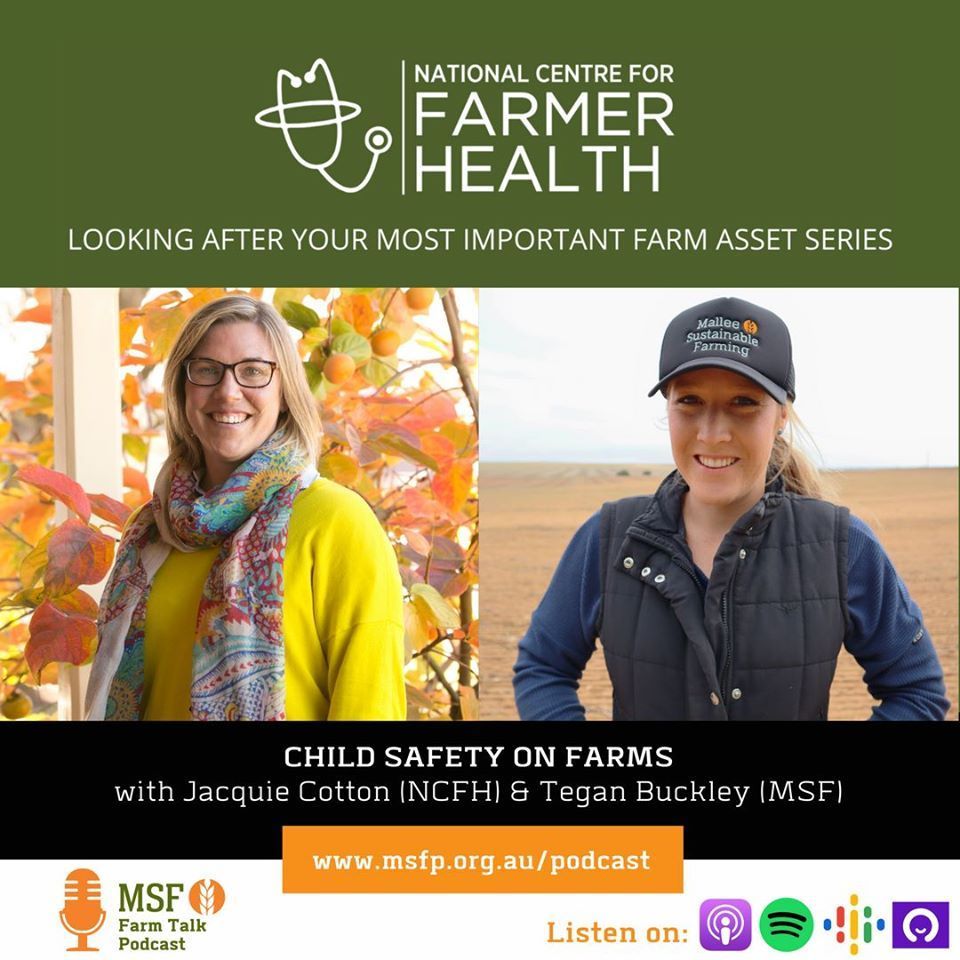 LOOKING AFTER YOUR MOST IMPORTANT FARM ASSET – New Podcast Episode out now!
We're shining a light on PPE and why it is SO important in your day to day farming operations.
In this episode we're talking about Child Safety on Farms!
Welcome to our episode guest speaker, Jacquie Cotton (National Centre for Farmer Health).
We discuss:
Where to start when it comes to discussing child safety on your farm.
Practical safety ideas
School Holiday farm fun – how to approach child safety topics with your family, friends and community.
Handy resources:
https://www.safework.nsw.gov.au/your-industry/agriculture,-forestry-and-fishing/farming/child-safety-on-farms  
https://www.vff.org.au/policy/farm-safety/
View more podcasts on the MSF website