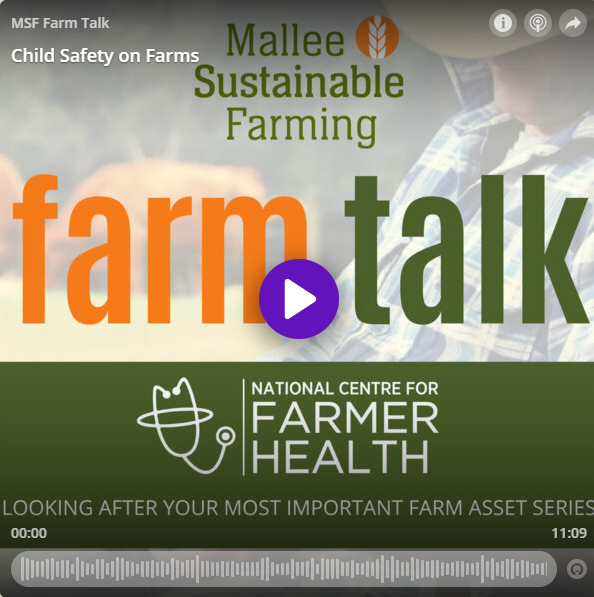 Description:
In this episode we're talking about Child Safety on Farms!
Welcome to our episode guest speaker, Jacquie Cotton (National Centre for Farmer Health).
We discuss:
Where to start when it comes to discussing child safety on your farm.
Practical safety ideas
School Holiday farm fun – how to approach child safety topics with your family, friends and community.
Handy resources:
https://www.safework.nsw.gov.au/your-industry/agriculture,-forestry-and-fishing/farming/child-safety-on-farms  
https://www.worksafe.vic.gov.au/children-farms