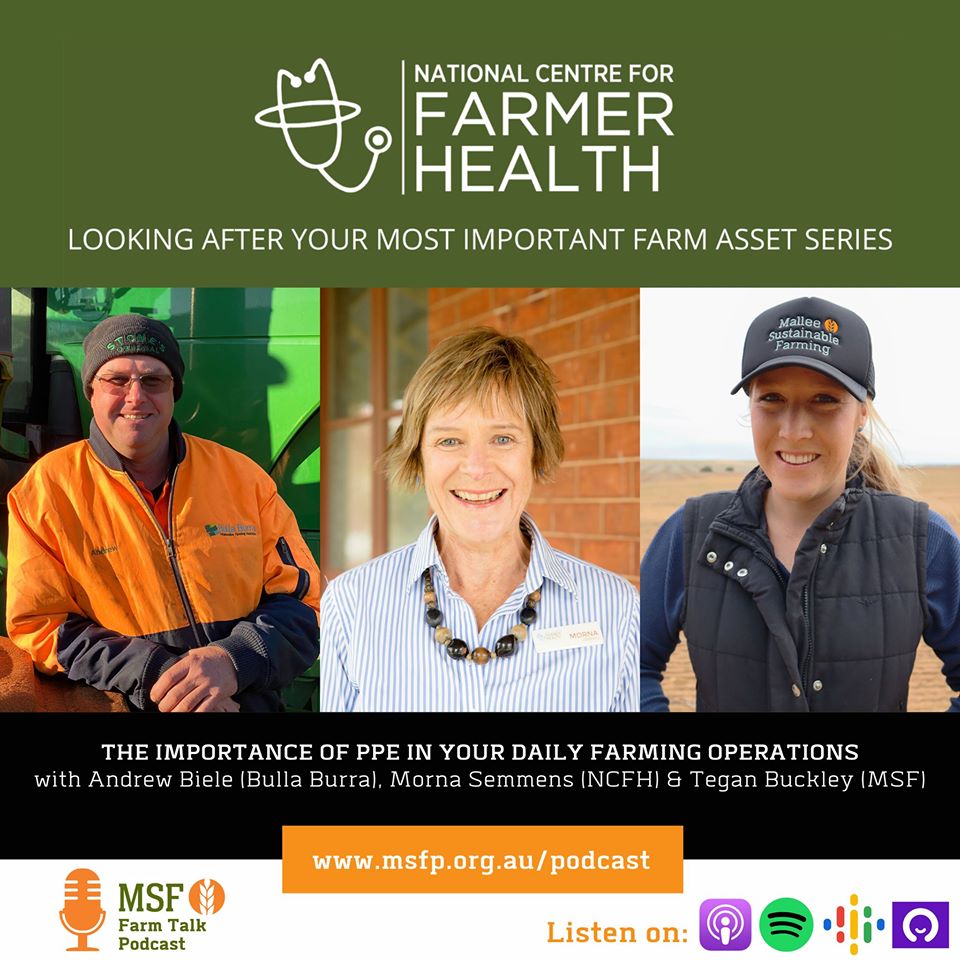 Description
LOOKING AFTER YOUR MOST IMPORTANT FARM ASSET – New Podcast Episode out now!
We're shining a light on PPE and why it is SO important in your day to day farming operations.
In this Episode we chat about why you need to take PPE seriously and the things you need to consider in the current C19 environment when it comes to sourcing PPE.
Welcome to our episode guest speakers, Morna Semmens (AgriSafe™ Clinician with National Centre for Farmer Health) and Andrew Biele (MSF Director and Bulla Burra Farm Manager).
Handy resources:
MSF has teamed up with the National Centre for Farmer Health on this MSF Farm Talk Podcast series!