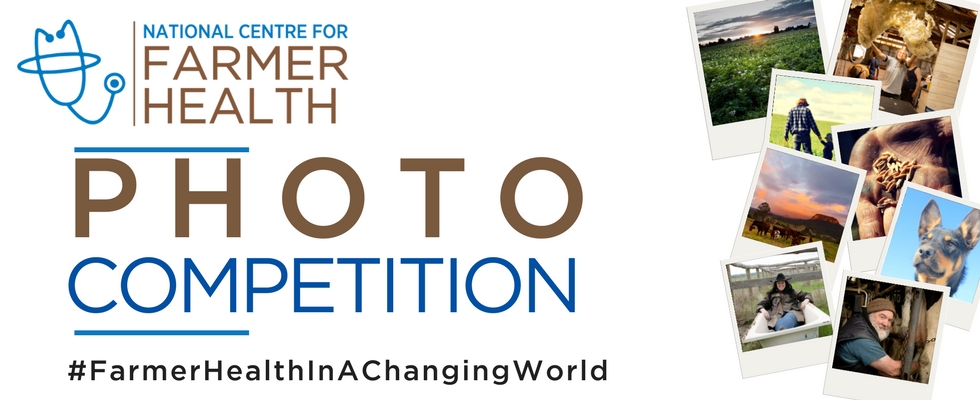 FARMER HEALTH IN A CHANGING WORLD – CALLING ALL BUDDING AND KEEN PHOTOGRAPHERS
The National Centre for Farmer Health is providing an opportunity for every Australian to celebrate, educate and inspire the nation about life in a rural farming community.
To commemorate their 10 year anniversary, the National Centre for Farmer Health is running their 4th national photography competition. The competition, titled 'Farmer Health in a Changing World', aims to engage farming and non-farming communities in raising awareness and positively promoting the benefits that farming provides to individuals, families and society.
Judging the competition are renowned photographers Ewen Bell, Jill Frawley, and Robert Drummond.
Entry categories include images representative of farming families, safe farming practices, wild weather, mental wellbeing and young farming innovators. A unique element of this year's competition calls for photographs highlighting fresh food alongside an original recipe showcasing the produce. A People's Choice Instagram category gives members of the public a chance to cast their own vote.
Generous cash prizes will be awarded across open, secondary student and primary student entry levels along with participation awards to the primary and secondary schools with the highest proportion of participating enrolled students.
The competition closes on Sunday 22 July 2018. Winners will be announced on Wednesday 12 September at the Hamilton Art Gallery, as part of a networking event for the National Centre for Farmer Health Conference, 'Good health, wellbeing and safety; Making a difference to farmers' lives'.
A public exhibition of selected photos will take place during the conference, to be followed by a travelling exhibition at a range of venues across Victoria (locations to be announced). Entries will also be available for viewing on the National Centre for Farmer Health website (www.farmerhealth.org.au).
Submit your entry at www.farmerhealth.org.au/farmer-health-changing-world-2018-photo-competition).
Quote from Director, National Centre for Farmer Health, Dr. Susan Brumby
"The 'Farmer Health in a Changing World' photography competition offers a fantastic opportunity to showcase diversity in Australian agriculture"
 "By acknowledging and engaging with our farming community, we can better understand and promote how we, as a society, benefit from their hard work"
Media contact: Samantha Kaspers (03) 5551 8533  samantha.kaspers@wdhs.net