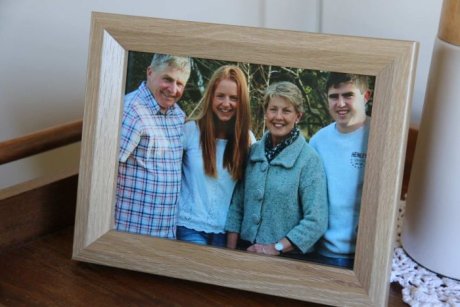 BY KAREN PERCY
Jack and Betty Kenna know first hand that there is nothing more painful than watching a child suffer from mental illness. Their 23-year-old daughter Brigid is currently in hospital.
"It's such a silent thing — you can't see mental illness," Mr Kenna said.
The 58-year-old former dairy farmer knows better than most what it is like to be in that dark place. He was there in October 1989.
"I was 30 years old, I didn't have a girlfriend and it hit me like a tonne of bricks," he said.
Mr Kenna spent 10 days at a facility in Warrnambool after a breakdown, but came back with the help of family, especially his father who ensured his friends visited him.
A few years later he met and married Betty and she was there for a second episode, prompted by the death of his father in 1999.
He spent 14 days in another Warrnambool mental hospital.
"The kids were devastated of course — I'd take them into visit and that was hard. We'd drive away [and they'd say] 'want dad, want dad'," Ms Kenna said.
"Anyway, dad came back … it ended up good, because his attitude was good. He wanted to get well."
The Kennas are hoping Brigid will be home soon.
"It would be a great Christmas present," Mr Kenna said.
Physical illness often 'more acceptable'
Mr Kenna is among a brave group of farmers across Australia who are sharing their stories as part of The Ripple Effect, a research and awareness program looking at suicide in rural communities.
Read more: 2016-12-12: The Ripple Effect: Helping farming communities deal with suicide and mental health – ABC News