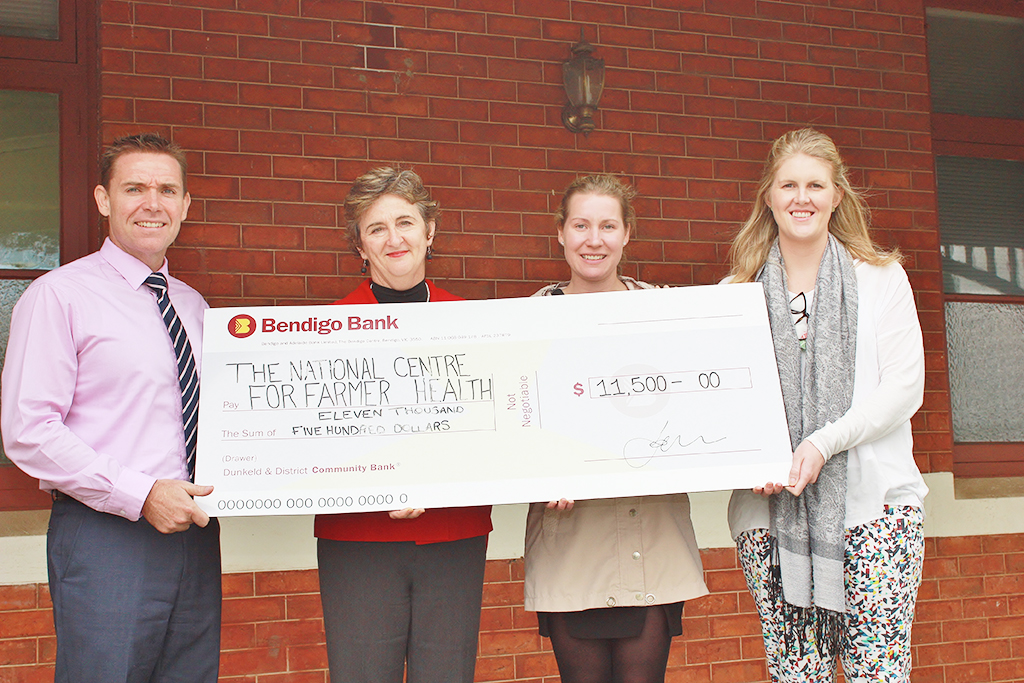 Exciting times for the National Centre for Farmer Health with a very generous cheque being presented by members of the Western District Ball Committee Anna Brown and Stephanie Lamont to Director Susan Brumby and CEO of Western District Health Service, Rohan Fitzgerald.
The funds are being directed towards further education of rural workforces in agricultural health and medicine, services to farmers through AgriSafe clinics and the purchase of some items of equipment.
By all accounts the night was absolutely fantastic and plans are underway for a repeat.