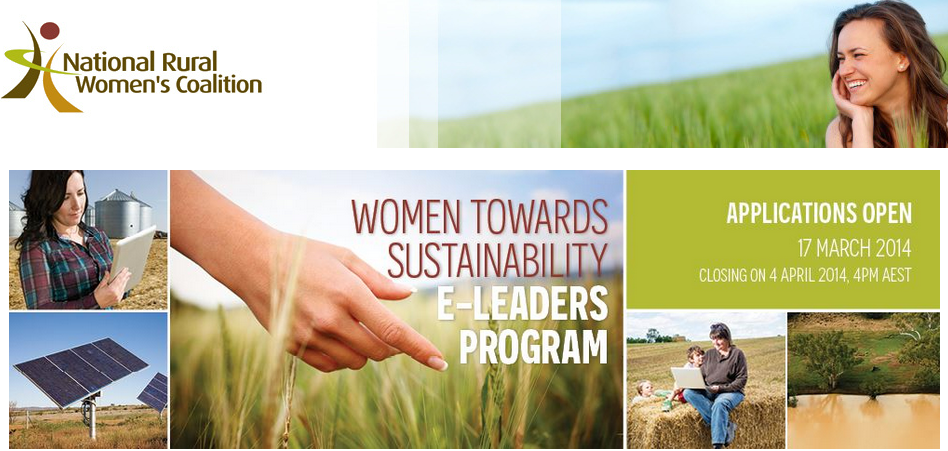 The National Rural Women's Coalition is currently calling for applications from women who are working as primary producers or working in the area of sustainability who want to improve their natural resource management skills and knowledge.
If you are keen to connect with other rural women around Australia and bring your chosen on-ground project to life……………….apply today. The industry's best will present a free series of webinars as part of the e-leaders program.
Applications close 4th April 2014 at 4 pm, AEST.
Apply online for this FREE webinar program.
www.nrwc.com.au