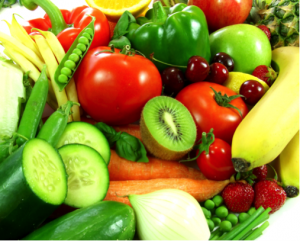 Diabetes is one of the most common chronic conditions in Australia. It is estimated that around 1.7 million Australians have diabetes and includes all types of diagnosed diabetes (1.2 million known and registered) as well as silent, undiagnosed Type 2 diabetes where it is estimated there are another additional 500,000.
Diabetes is associated with earlier death and other chronic illnesses such as cardiovascular disease (heart disease, kidney disease and eye disease such as visual loss and blindness..
There are two main types of diabetes. Type 1 diabetes develops when your pancreas is no longer producing insulin so you are unable to process sugar/glucose in your body. Type 1 diabetics must be supplemented with insulin through injections or a pump. Type 2 diabetes develops when your body is no longer able to efficiently produce and release insulin from the pancreas to maintain healthy blood glucose levels.
Surprisingly farming men, women and agricultural workers who live rurally are at increased risk of developing diabetes, due to rural and remote communities experiencing higher rates of diabetes compared to major cities. Hospitalisation and death rates in remote and very remote areas due to diabetes are two times as high as in major cities. A possible contributing factor to this increased risk is the use of modernised farm equipment, vehicles and farm technology. These sedentary changes result in reduced physical activity from sitting in machinery and excess energy from food not being utilised. When excess energy is not used by the body, it is converted to body fat which can potentially sit around the waist as abdominal fat or toxic waste. Large waist measurements or excess abdominal fat is one of the greatest risk factors in the development of Type 2 diabetes. Other factors which increase the risk of developing Type 2 diabetes include: family history of diabetes, being overweight or obese, inactivity and an unhealthy diet.
To see if you might be at risk of diabetes, take the Diabetes Ausdrisk test. It only takes a few minutes and is free. The good news is that in most cases Type 2 diabetes can be prevented through diet and exercise. A few lifestyle choices or changes can help protect you against developing Type 2 diabetes.
Maintain a healthy weight – this can be done through exercise and healthy eating (outlined below)
Exercise regularly – try to build some activity into your daily routine. For example, walk instead of taking the ute or quad bike.
Make healthy food choices – concentrate on getting the recommended servings of fruit, vegetables, lean meats and grains each day. See the Australian Guide to Healthy Eating for more information. Also, visit our Fact Sheet on Healthy Lunchbox ideas.
Manage your blood pressure – talk to your GP about how they can help you with this.
Manage cholesterol – while cholesterol can be influenced by your genetics, diet is really important in keeping cholesterol levels within a healthy range. For more information, see the Heart Foundation for healthy eating and cholesterol. Also, talk to your GP about how they can help you with this.
Often farmers are very busy and put off taking care of their health. Living in rural and remote communities may involve long distance travel to access health services such as a doctor, diabetes educator or dietitian. There are online and phone services that are confidential and will help support you to manage your health and reduce your risk of diabetes. Read more about preventing diabetes at Diabetes Australia.
Fast facts:
Diabetes is one of the most common chronic diseases in Australia and is a very serious condition, but it can often be prevented.
Make the time to exercise and eat plenty of fruit and vegetables.
Being overweight is a risk factor for diabetes; manage your weight to manage your health. Make sure you build some activity into your daily routine.
Living a long way out of town can make access to fresh food difficult. Start a veggie garden and grow some of your own healthy food.