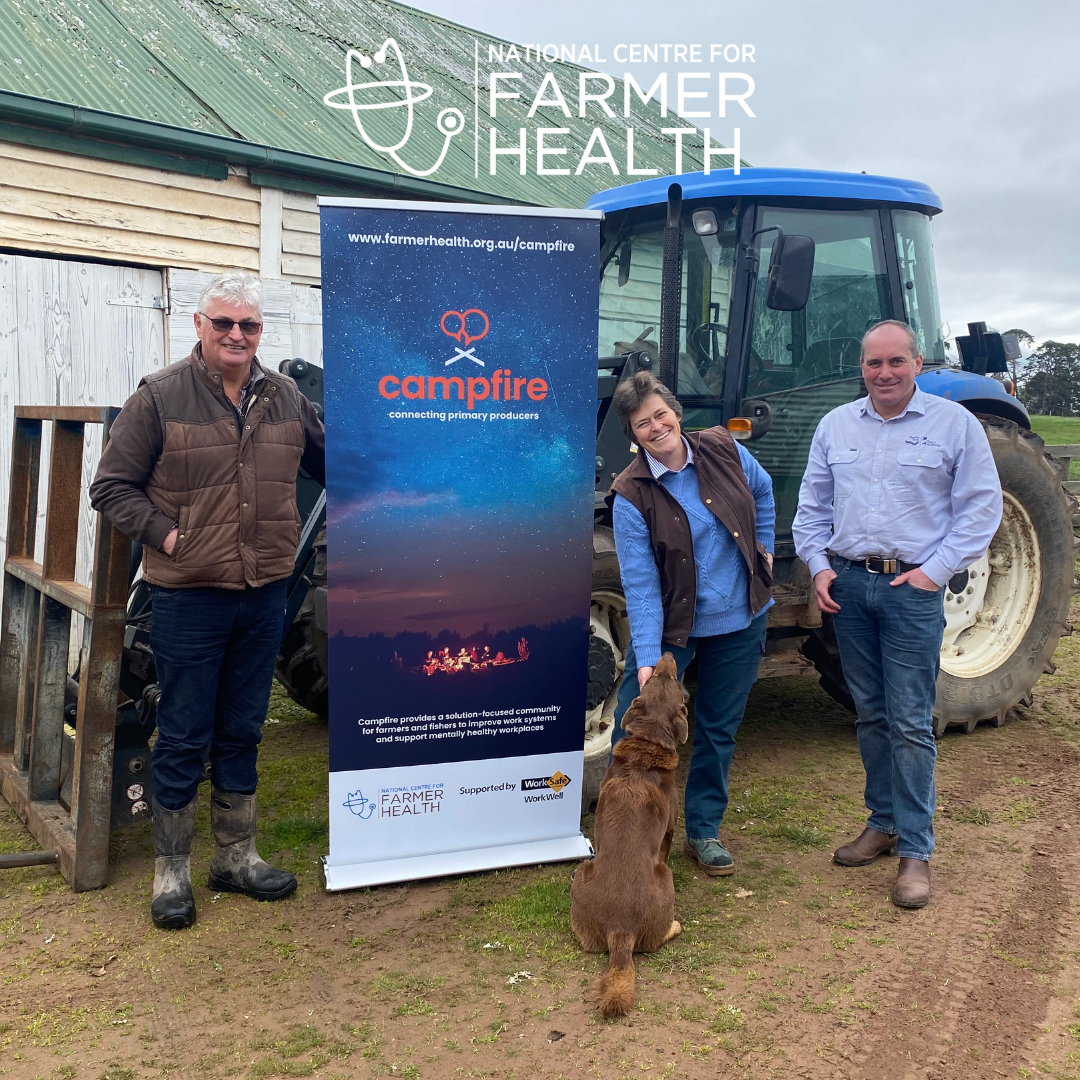 When you start talking about those topics which are often difficult, such as succession planning, it opens up conversations.

Hugh McDonald, Hamilton farmer.
Watch WestVic Dairy extension officer Matt Wood talk with our research assistant Sally Cunningham and Hugh McDonald about Campfire, our new initiative to help support farmers create mentally healthy workplaces.
Campfire serves farmers through:
Practical tools and resources
Interaction with experts and peer networks
Solution focused stories that address work-related challenges
You can find out more about campfire and get involved here: https://farmerhealth.org.au/campfire
Watch the full video by WestVic Dairy below, and check out their website here:
http://www.westvicdairy.com.au/