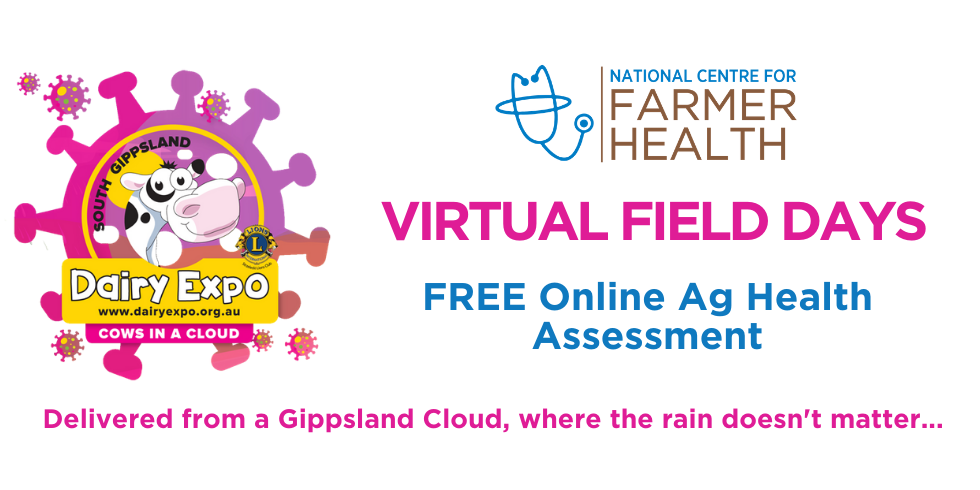 Now, more than ever, it's important to look after your # 1 asset – you and your health!
During the South Gippsland Cows in the Cloud Dairy Expo (7-21 September), the National Centre for Farmer Health will be providing the unique opportunity for Victorian farming men, women and agricultural workers to participate in a free, confidential farmer focused telehealth consult.
Online Ag Health gives you access to trained agrihealth professionals who understand the specific challenges faced by people living and working on the land to help you to identify individual health, wellbeing and safety risks and develop personalised goals to gain some improvements.
Don't let what you can't do at the moment, get in the way of what you can do!