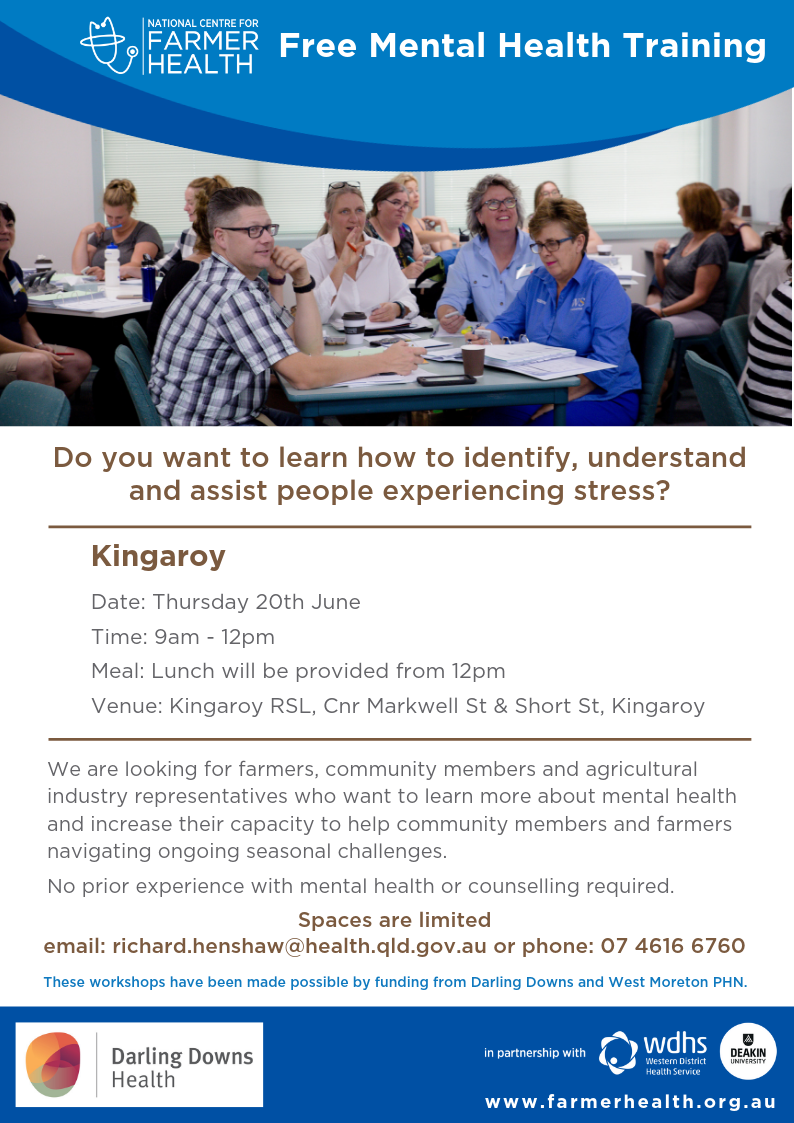 Do you want to learn how to identify, understand and assist people experiencing stress?
We are looking for farmers, community members and agricultural industry representatives who want to learn more about mental health and increase their capacity to help community members and farmers navigating ongoing seasonal challenges.
No prior experience with mental health or counselling required.