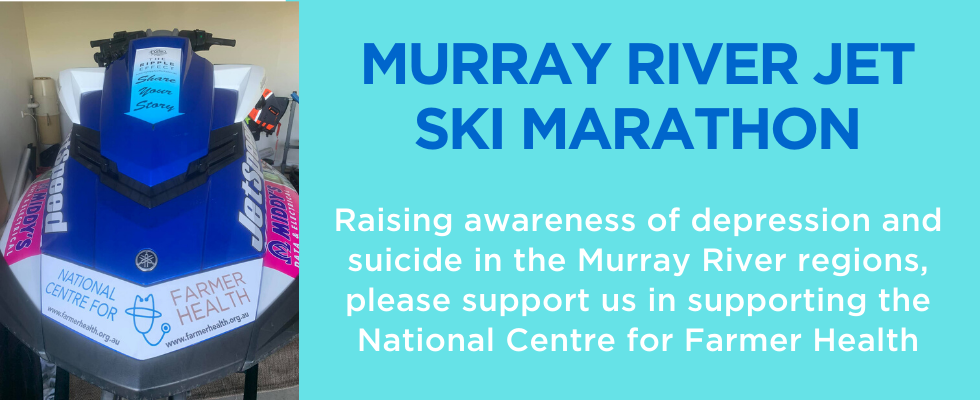 Murray River 2300km Jet Ski Marathon
Raising awareness of depression and suicide in the Murray River regions, please support us in supporting the National Centre for Farmer Health
In a typical year 2300 people will die by suicide, many more suffer in silence while families and communities suffer the ripple effect of these tragedies that in most cases could be averted.
We are inspired by the work undertaken by the National Centre for Farmer Health in the Murray River region and the positive impact they are making on families and communities in the region.
Our team riders Brendan, Julie and Michael supported by Shauna, Sinead, Peter and others are focused on supporting 3 key initiatives:
The publication of real-life stories that people struggling with mental health can relate to.
Printing and distribution of information to those in need in rural areas.
A Postgraduate Student Scholarship in Agricultural Health and Medicine.
The Team and Crew will be riding the length of the Murray by Jet Ski starting on the 7th December at Albury and finishing at Goolwa SA, the trip taking 8 days to complete. The team will stop enroute to engage with local communities to raise awareness of the National Centre for Farmer Health.