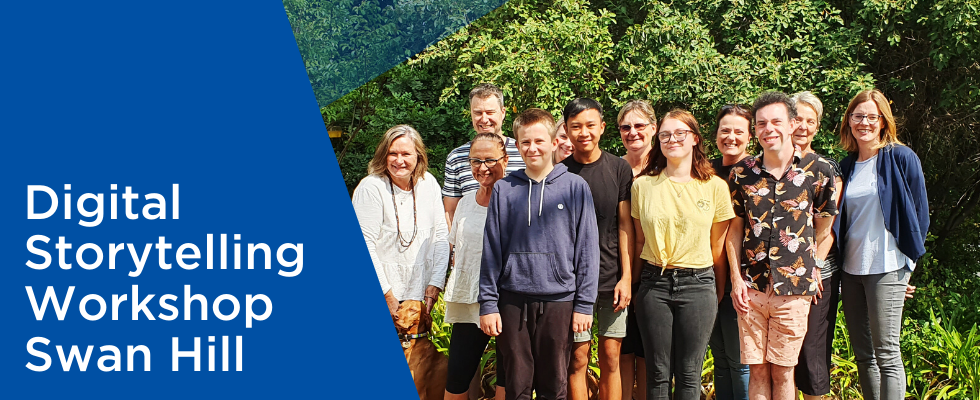 In January, the NCFH ran a 'Thriving and Surviving' Digital Storytelling Workshop in Swan Hill for young people (12-25 years) who had navigated tough times. When asked what prompted them to participate in the workshop, one young person explained "what if other people need to hear what I have to say?"
The inspiring and courageous group of young people worked for 3 days to create powerful short films about their experiences, what they had learned, and what they wanted people to take away from viewing their stories. Powerful stories were told from young peoples' perspectives about living with poor mental health, physical abuse, managing intellectual disability, losing the family farm due to ongoing drought and starting a new life in a foreign country. All of these stories are shaped by living in a rural area— highlighting both the challenges and the advantages of life in a rural community.

The farm was dying, but we're still surviving.
It was good fun and a good way to meet friends that are in the same sort of situation as you.
Thanks to our project funder Murray River Jet Ski Marathon, our partners (YACVic Rural, Murray Ace, Youth Inc., Empower Youth, Anne Burke Digital Storytelling Consultancy) and our generous volunteers.
---
If after viewing this, you need support, please contact local services:
Or contact: