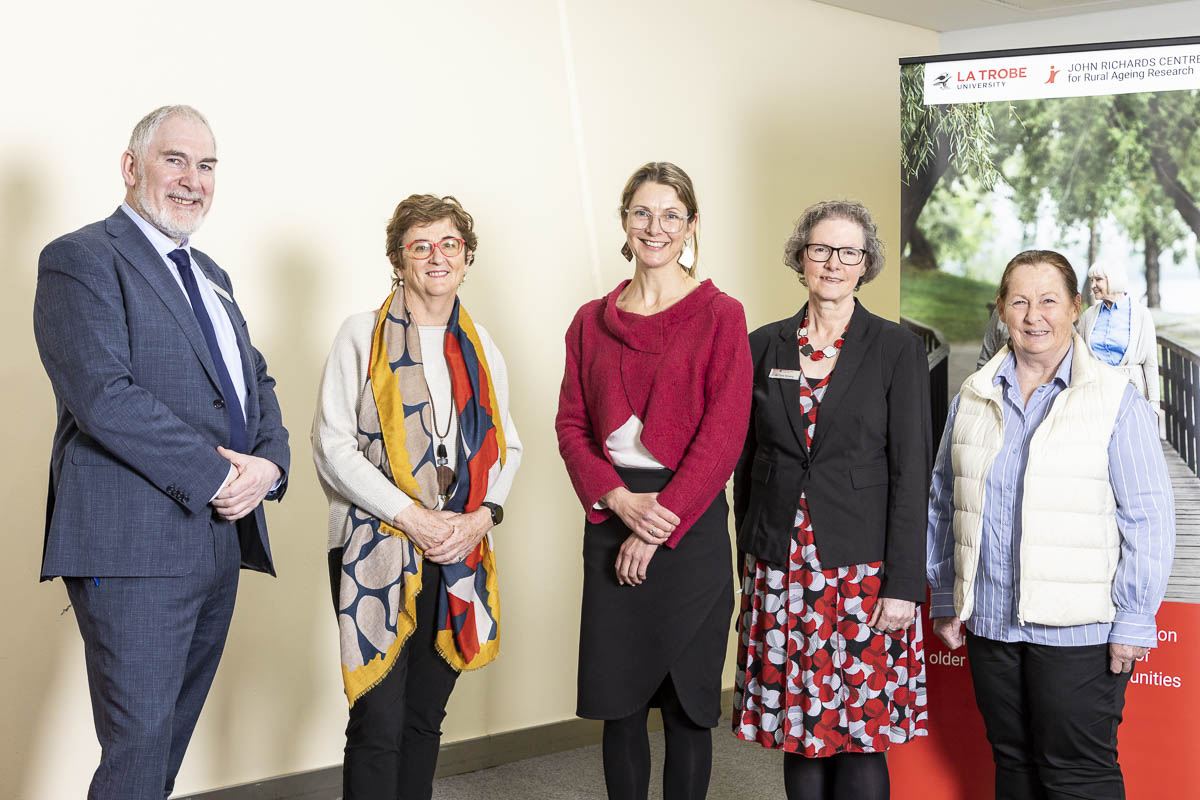 "They want to stay until something catastrophic happens."
According to farmer health expert Dr Susan Brumby, good planning is essential for the many farmers who want to live as long as possible on their farms.
Speaking at the John Richards Centre for Rural Ageing Research Oration on 25 October, Ageing on Farm, Dr Brumby provided practical advice to help farmers mitigate the issues that arise if catastrophe strikes or they need to move quickly into care.
"Look after your general health, know your numbers and make sure you have an emergency plan if you're unwell, injured or impacted by disaster."

"You can do things like register for My Aged Care, organise your powers of attorney, and sort out your finances, at least five years before you think you'll need to."
Dr Brumby was joined by a panel of experts in Albury-Wodonga to unpack the challenges facing the sector with the nation's oldest workforce, farming.
La Trobe University's Dr Clare Wilding said many farmers have to adapt how they farm and use their land, particularly when they don't have a family member to pass the farm down to.
"Farmers are incredibly creative and resourceful."
"After almost giving up after a drought then a flood, one farmer I spoke to was able to stay on her land by setting up a co-op, combining small micro-niche farming."
"Another example is the Cultivate Farms initiative that matches older famers with a young aspiring farmers. It keeps the wisdom of older famers in rural communities."
"We all want to remain engaged with what we love doing as we get older. For farmers, it's no different," Dr Wilding said.
Dr Mary Johnson, fourth generation farmer and RMIT research fellow, said ageing on farm was complicated by climate impacts.
"People are in recovery all the time with no respite. This demands stronger public-private partnerships across sectors, including health, finance, agriculture and education, with regional communities having a strong voice in developing policy."
The annual oration, moderated by La Trobe University's Professor Lauren Rickards, was the first since business and community leader John Richards OAM passed away with the topic selected due to Mr Richards' interest in improving the lives of older famers.     
Watch the recording here: