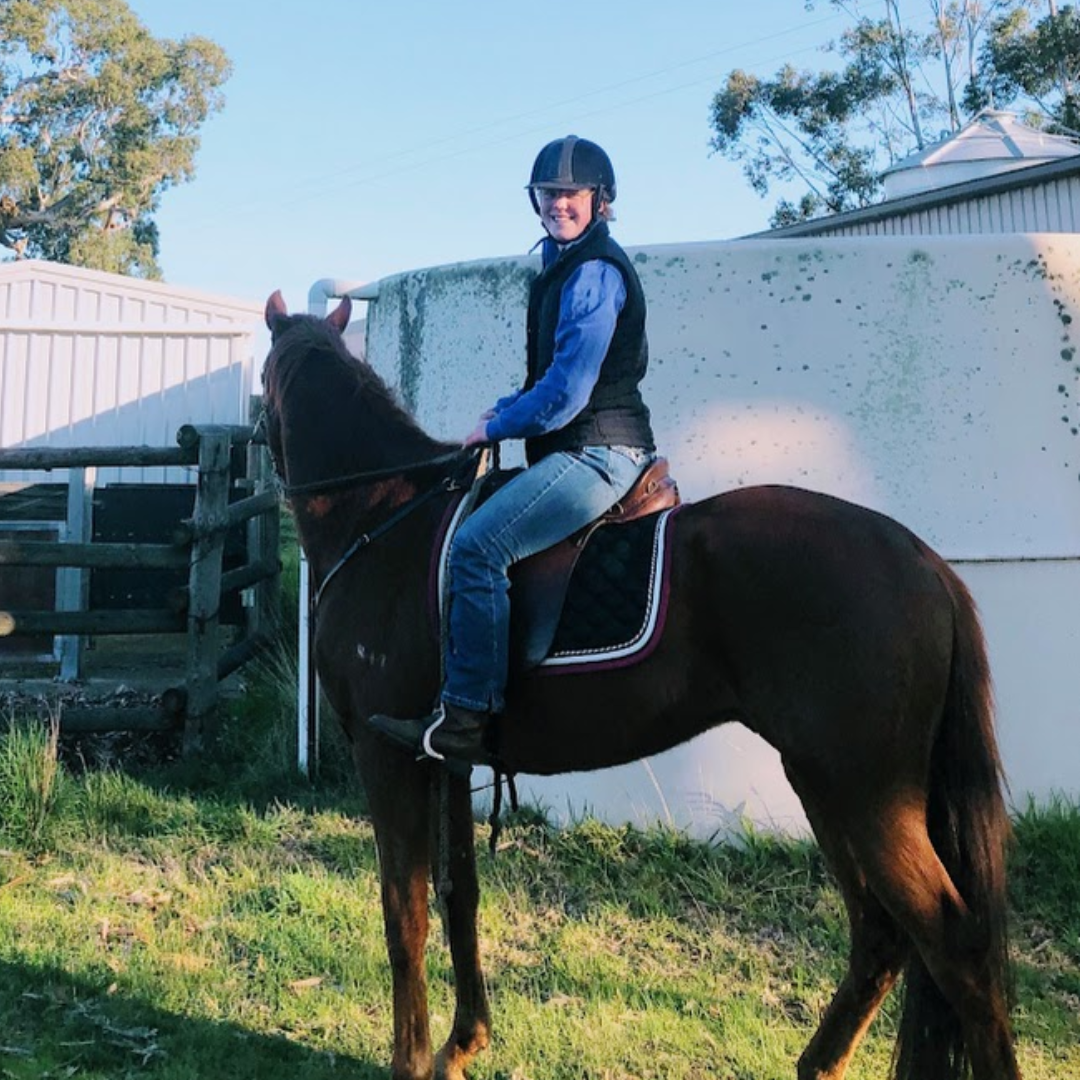 The centre was lucky enough to host Psychology student Tillee Huf for the past four weeks during her work placement. Tillee is in her final year studying for a Bachelor of Psychology at Deakin University. We enjoyed having Tillee on the team and wish her all the best in the future.
Hear from Tillee…
During my four-week placement at the National Centre for Farmer Health, I have been able to give my input in nearly all the projects that the centre is involved in. This has given me an amazing overview of all the work that the centre does, and how the team members work together in different areas of farmer health to improve the wellbeing of farmers in all facets of life.
During the first week, I travelled to Maffra to observe and contribute to a resilience workshop for Agriculture Victoria employees facilitated by my new colleagues Kelly and Lauren. I learnt about how they present workshops and also had the opportunity to participate in the workshop so that I can give them feedback on how the workshop is received as a participant. This was a great experience to have and opened my eyes to some of the work that the employees at the centre do, and what my future career could look like after graduation. The conversations that I had following the workshop with my colleagues were very insightful and I loved hearing about how they presented their workshops and how they could improve for next time, both from a presenter and participant perspective. Travelling with colleagues for work in my first week also gave me the opportunity to learn more about them and network for my future.
In the following weeks, I was involved in a social media campaign for Farm Safety Week, creating captions and putting together photos for the posts. This was a process that I thoroughly enjoyed, and I loved getting creative with Amity, Kylie, and Matilda to come up with our own slogan for our campaign. We focused on posting farm-safe photos which makes farmers more aware of safety on their own farm, in addition to promoting farms as safe environments for others. During this process, I learnt how to use Canva to create and edit the posts for our campaign. It was really rewarding this week to see my work on my own social media feed, and I could see the impact it was having on other farmers.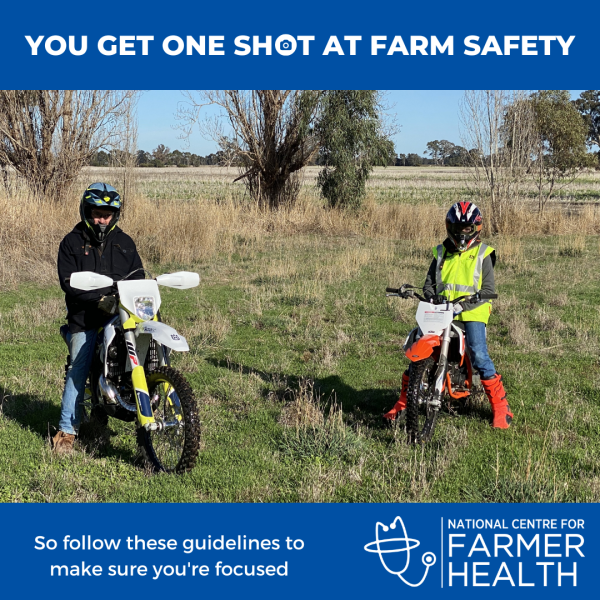 I also learnt about research and how to format an article for submission before it was published, which was my most difficult task thus far. I had never formatted an article before and was unfamiliar with the programs used to do so. I appreciated the hints from Amity and felt grateful that I could help her with her work and work through the issues independently. I also enjoyed shadowing Amity while we discussed farming policies and practises with some social work students who weren't from farming backgrounds. This task made me feel proud to be from a farming background, and I enjoyed sharing some of my experiences on the farm with the students which would help them with their learning and understanding the challenges farmers face.
Overall, this experience has been above and beyond what I thought it would be, and I am grateful to all the staff members here at the centre for making me feel welcome and giving me an opportunity to learn a new skill and be involved in their work. My time at the centre has cemented my career path in farmer mental health, and I am grateful for the connections I made whilst on my placement. This experience has made me immensely proud to be a farmer, and I love advocating for people in the farming community both in my circle of neighbouring farmers at home and farmers all over Australia.