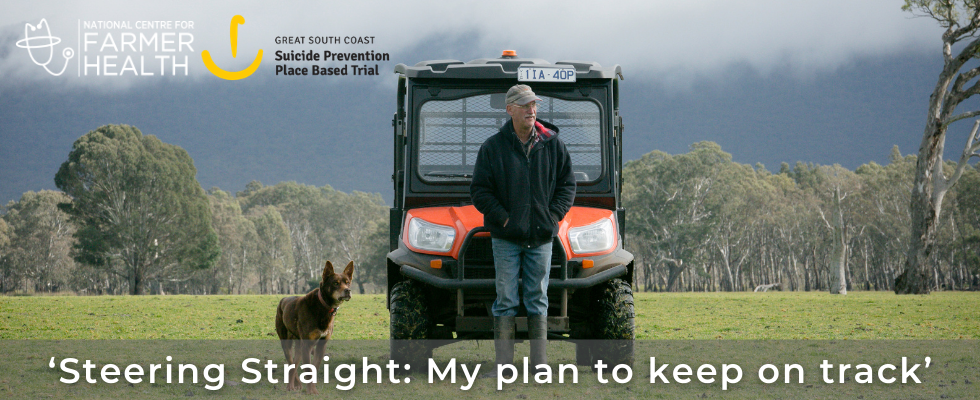 The National Centre for Farmer Health are looking for members of the NSW farming community to test and provide feedback about Steering Straight: My Plan to Keep on Track. We are looking for people who can complete the plan (it takes roughly 15 – 30 minutes) and then partake in a short phone interview about 6 weeks later.
This resource aims to help farmers look beyond the endless cycle of tasks to do, and help with reflection, planning for challenges, and preparing for action. The plan has been developed in collaboration with members of our farming communities for farmers to use in their everyday lives.
If you can help us improve the wellbeing of our farming communities, we would love to hear from you! Please contact Brittany Doolan (s223512135@deakin.edu.au) or call the National Centre for Farmer Health on 03 55518533.
This study has received Deakin University ethics approval (reference number: 2020-232)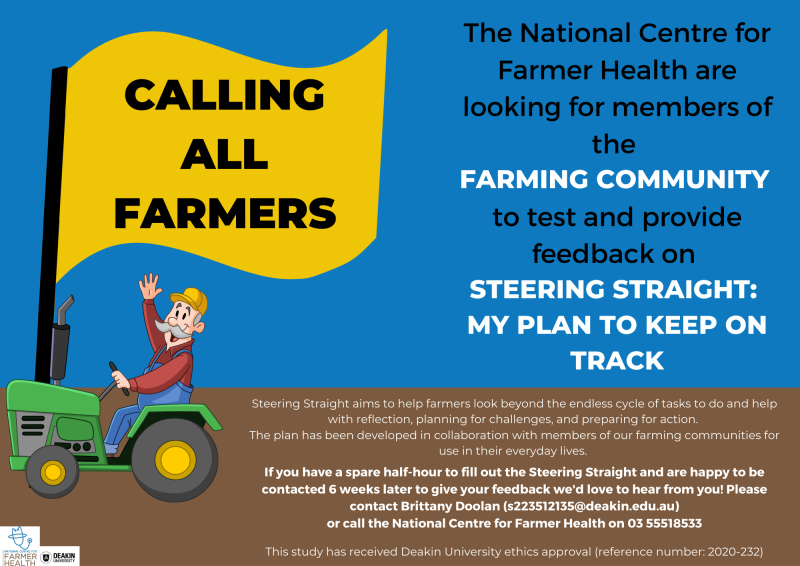 Participant Information Form
Steering Straight: My plan to keep on track