We just could not wait to get back out on the road again!
These past few months we have had the opportunity to go back out and about to connect with various rural communities. Our team had a blast teaching school children in Manangatang about safety practices on farms, talking to Nowa Nowa locals about resilience, and delivering AgriSafe checkups across the Western District. Read more about our travels below…
Gear Up for Ag
Gear Up for Ag Health & Safety, an intervention, and extension program targeted at secondary school students, was delivered at Manangatang P-12 College, Leongatha Secondary College, and Gippsland Grammar during Term 1 of the school year.
Using a combination of theoretical, audiovisual and hands-on activities, our facilitators, Cecilia Fitzgerald, Sally Cunningham and Amity Latham taught farm hazard identification and risk control to help keep young people safe on farms.
Prior to each session, each student is required to complete a survey of their farming exposures. This data supports the facilitators' knowledge of the cohort, enabling a tailored approach to the classroom discussions. This year the data shows that from an early age, many young people are operating agricultural plant, quad bikes, and vehicles, and engaging in high-risk activities such as working with cattle and supervising younger siblings on farms.
Gear Up for Ag Health & Safety is a mutually beneficial program. These incursions allow students to learn about farm safety with a strong health and science focus from experts. Gear Up for Ag also enables us to connect with the next generation of farmers, giving facilitators the opportunity to listen to younger peoples' perceptions and understanding of how safety fits in a farm business.
Gear Up for Ag provides each student with their own PPE pack including coveralls, earplugs, gloves and our Managing Stress on the Farms booklet. In the 1800 kilometres traveled in Term 1, we are confident that our time at these schools has resulted in the students having safe school holidays as they adopt safer behaviours and have important conversations with their parents and grandparents about the risks and hazards of farming.
If you are interested in bringing Gear Up for Ag to your school, please reach out to Cecilia Fitzgerald via cecilia.fitzgerald@wdhs.net or call (03) 5551 8533.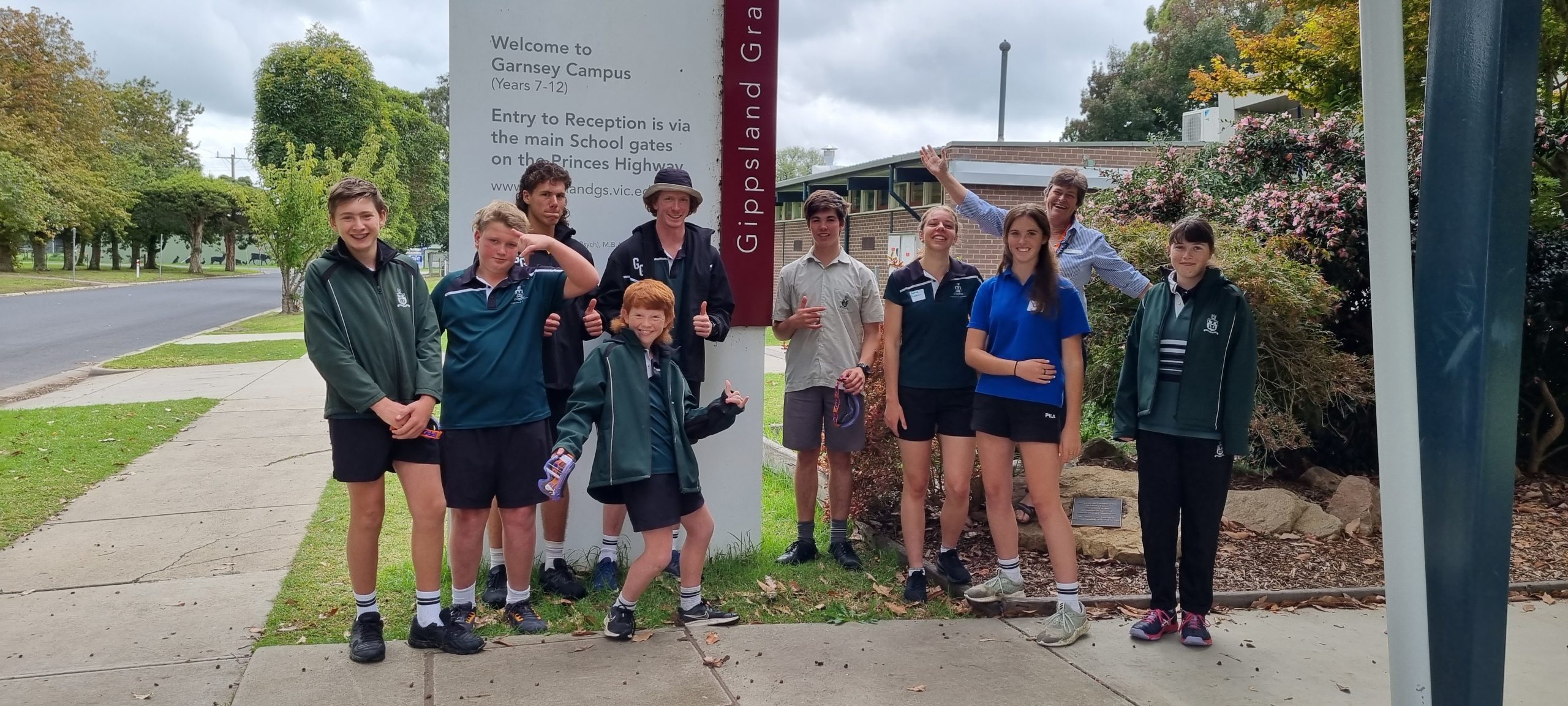 Campfire
What is a mentally healthy farm workplace? Our Campfire project manager Sally Cunningham has been out and about talking about this question with Gippsland farmers as part of the National Recovery and Resilience Agency Community events in Buchan and Nowa Nowa in March. For farmers and communities affected by the bushfires of 2020, looking after mental health through the long recovery journey is really important. Sally was there to promote NCFH resources like How to manage stress on the Farm, Steering Straight and Farmer Health Assessment Tool (HAT) as well as the online Campfire platform which provides a solution focussed community for farmers to improve work systems and support mentally healthy workplaces. Hundreds of farmers attended these NRRA events gaining information from many government and non-government agencies on where to go for specific services and funding to help them with their ongoing recovery journey.
Campfire brings together topic experts to talk about issues impacting mental health in the agricultural workforce. Every second Wednesday they address a different topic – sign up to join the conversation through the Campfire platform here: Contact us | National Centre for Farmer Health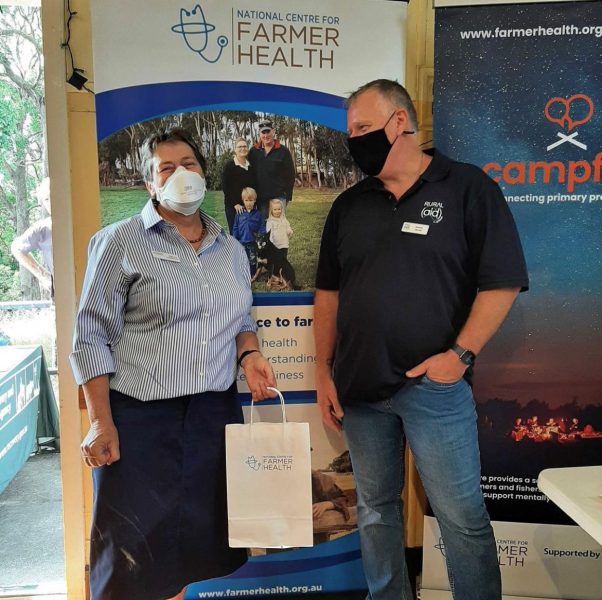 AgriSafe™
AgriSafe™ Clinicians Morna Semmens and Megan Little have been busily running clinics from Penshurst to Harrow and Hamilton. Morna and Megan have been conducting AgriSafe™ Clinics – 90-minute health testing including blood glucose and cholesterol levels, hearing and vision screening, skin checks, and urine testing. Specific to AgriSafe™ is the agrichemical exposure testing and education surrounding occupational risk, exposures, and safety. They've also provided Health & Lifestyle Assessments (HLA's) to the farming community during their visits to the Harrow Bush Nursing Centre.
To make an appointment with Megan or Morna for your free AgriSafe™ check-up, call 03 5551 8533 or fill out the contact form here: AgriSafe™ Australia – AgriClinics | National Centre for Farmer Health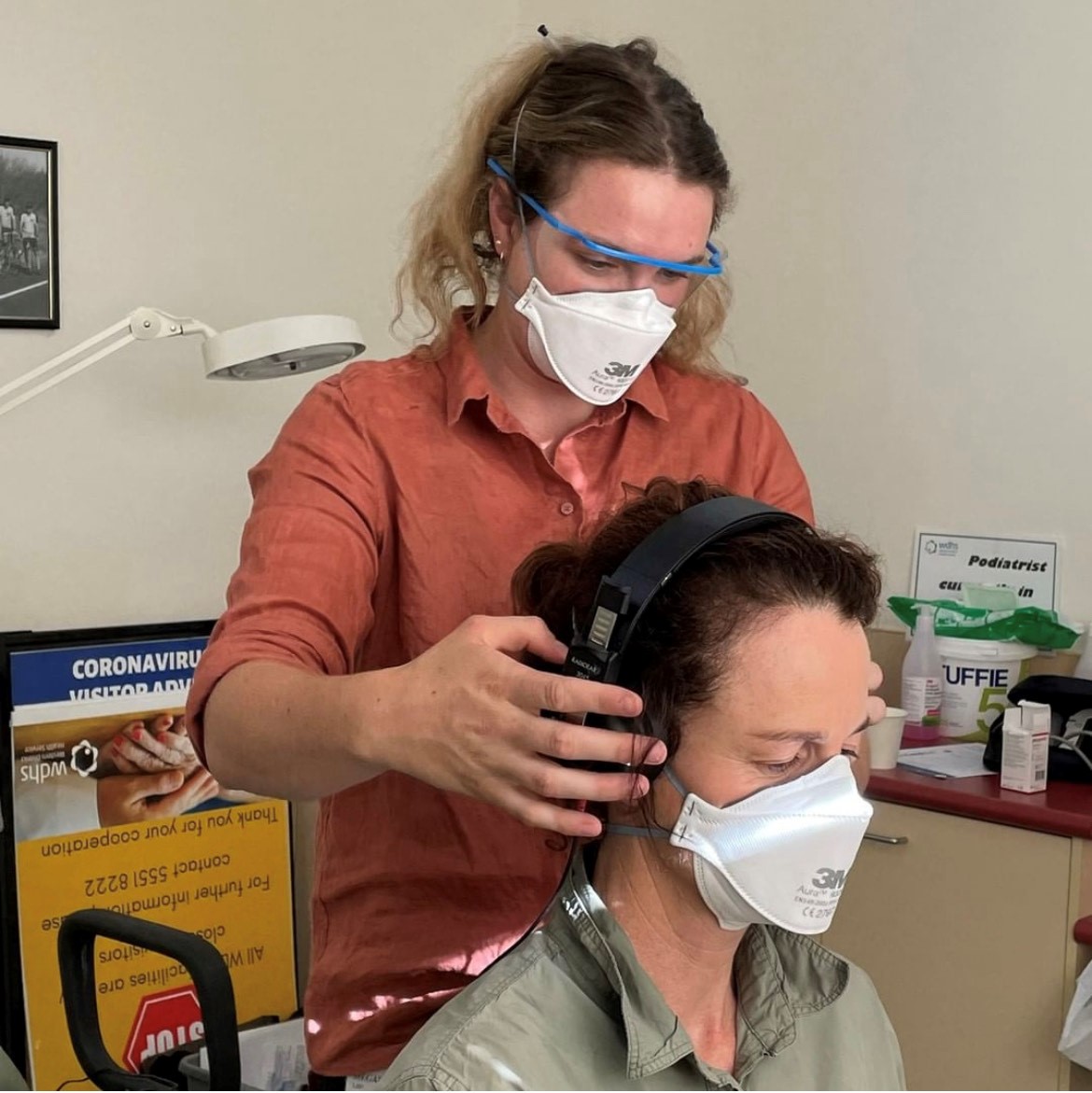 Agriculture-dependent Community Resilience project – face-to-face meeting
This group came together in Ballarat on the 15th of March to share their knowledge, ideas, and experience about the resilience projects they are running within their communities. Research Assistant Kelly Barnes and Professor Susan Brumby ran the session, with Dr. Alison Kennedy and Dr. Jo McDonald joining in via zoom.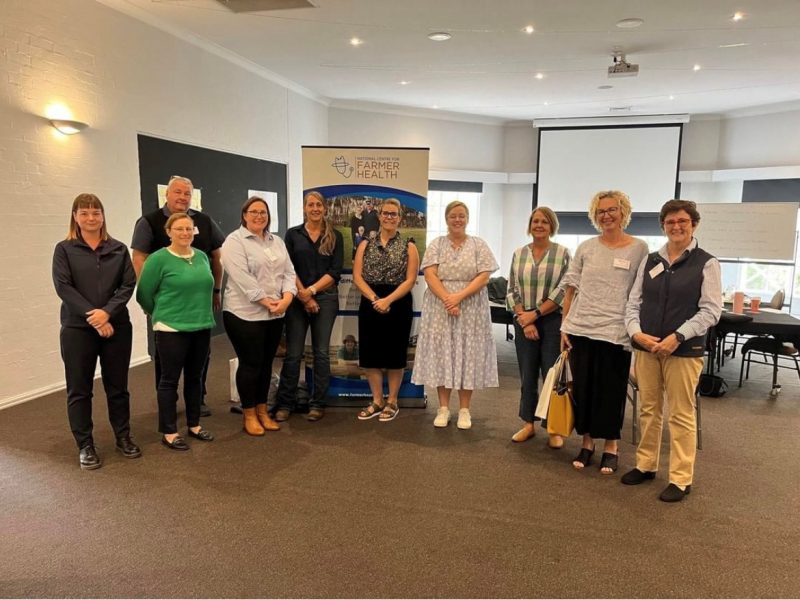 Upper Murray Agricultural Field Days in Corryong
Research Assistant Kelly Barnes travelled with honorary NCFH team members Ashley and Jess to Corryong to attend the Upper Murray Agricultural Field Day. She spoke with local farmers about the mental health resources available to them from the NCFH, as well as the current project work being undertaken by the centre.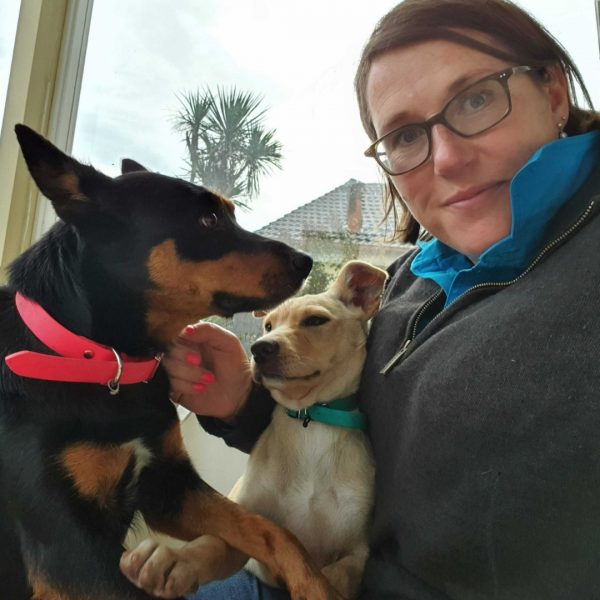 Farm World
Professor Susan Brumby attended Farm World to connect with farmers, agricultural workers, and key agricultural stakeholders about the services and research the NCFH offer. Susan spoke with Camille Smith from the Weekly Times – press play to have a listen!