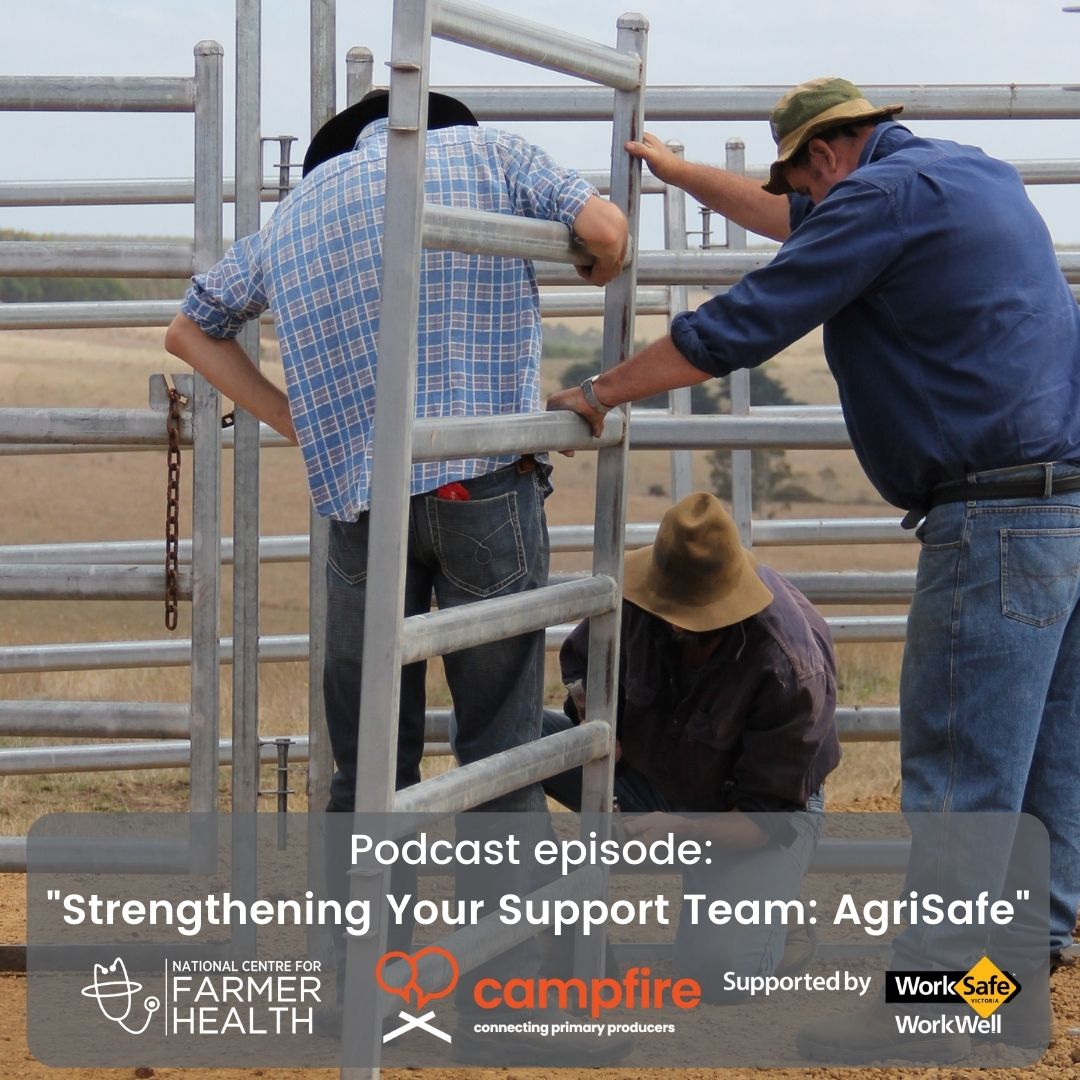 This topic will be discussed as part of our online bonfire on June 23, "Strengthening Your Support Team – AgriSafe"
Your health, wellbeing and safety are your primary production business' number #1 asset. Like you maintain your equipment, it's essential to maintain your physical and mental health – and your safety procedures – to ensure you (and your enterprise) can operate at your best.

In this Campfire podcast episode, AgriSafe clinician Morna Semmens joins Telangatuk East cropping farmer Tom Dunstan to discuss how the AgriSafe program can help to prevent work-related risks to mental health for primary producers.

To hear more about 'Strengthening Your Support Team: AgriSafe', join our virtual Bonfire on June 23rd at 7:30pm. You'll have the opportunity to hear from AgriSafe clinicial Morna Semmens, and Telangatuk East farmer Tom Dunstan about how AgriSafe can help create and support a mentally healthy workplace, and participate in a live Q&A.
To read more and join Campfire CLICK HERE

Campfire is led by the National Centre for Farmer Health in collaboration with primary producers, industry stakeholders and researchers from Griffith University, the University of South Australia and Cath Cosgrave Consulting. Campfire is funded by the Victorian State Government's WorkSafe WorkWell Mental Health Improvement fund.
Join the online bonfire session, "Strengthening Your Support Team: AgriSafe" at 7.30pm on June 23rd to hear more from Morna Semmens and Tom Dunstan.