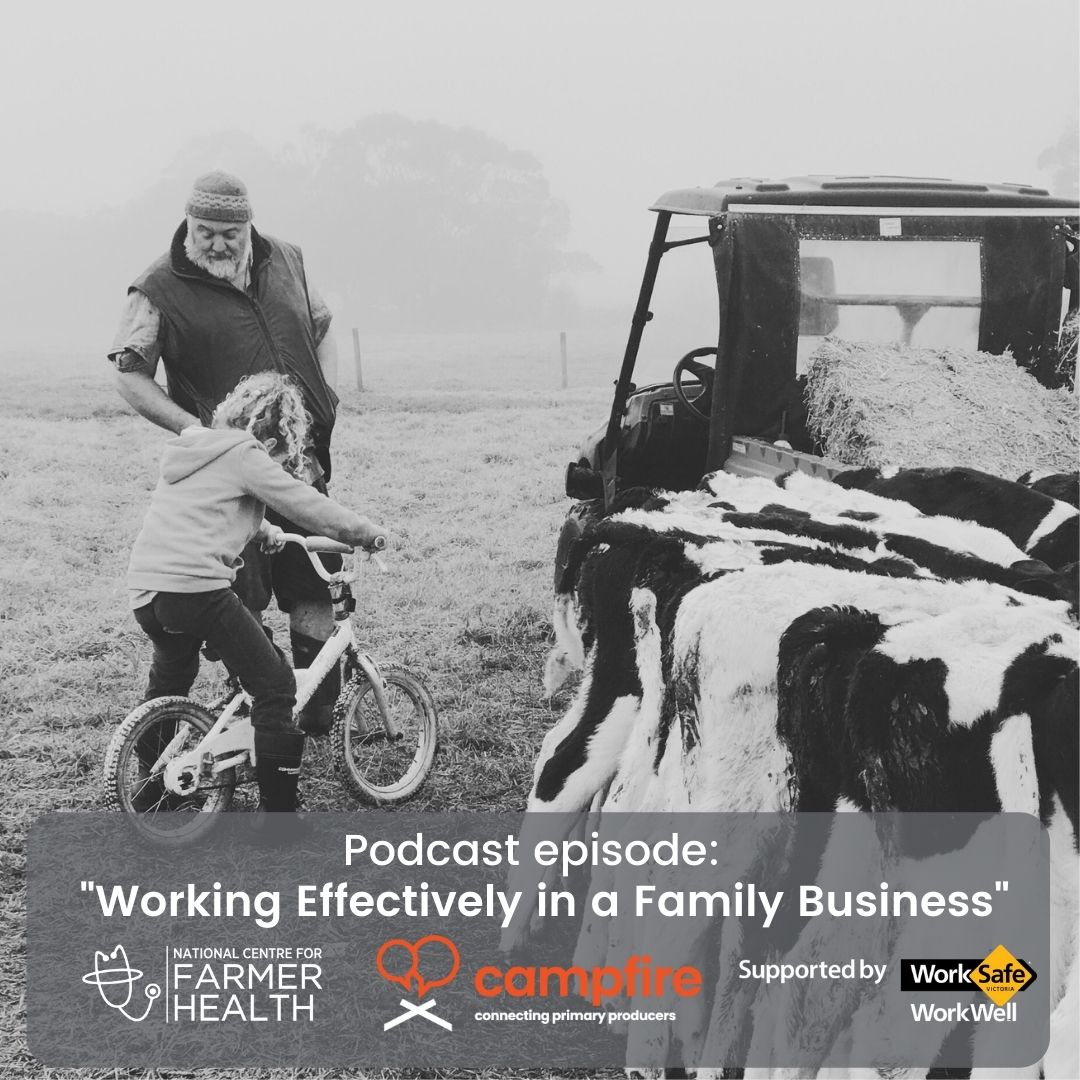 This topic will be discussed as part of our online bonfire on May 19, "Working Effectively in a Family Business."
Victorian primary producers represent a unique group of industries, with a large proportion of businesses family owned and operated. Working in a family business can be hugely rewarding, but it does have its challenges. As well as working together, many families in business also live in the same environment–blurring the lines between the workplace and the home front. This can create strained relationships, increased conflict and confusion about roles within the business.

In this episode, Drew Radford is joined by John Broons, who runs a family business program, and Hugh Macdonald, a primary producer from South West Victoria who runs a family owned and operated farm, to talk about working effectively in a family business.
Campfire is led by the National Centre for Farmer Health in collaboration with primary producers, industry stakeholders and researchers from Griffith University, the University of South Australia and Cath Cosgrave Consulting. Campfire is funded by the Victorian State Government's WorkSafe WorkWell Mental Health Improvement fund.
Join the online bonfire session, "Working Effectively in a Family Business" at 7.30pm on May 19 to hear more from John Broons and other primary producers.