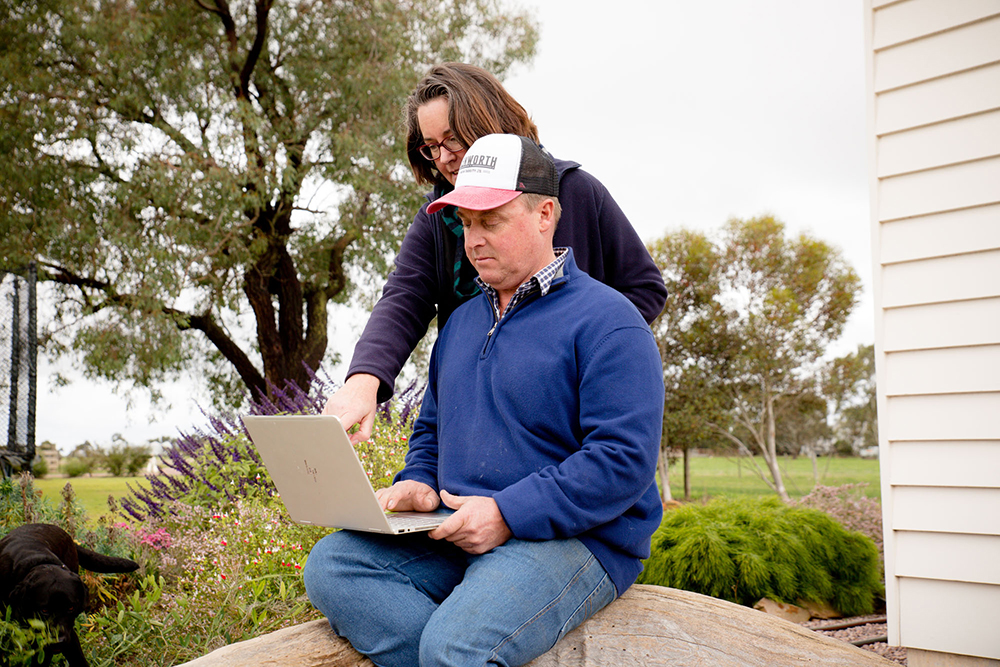 This topic will be discussed as part of our online bonfire on May 19, "Working Effectively in a Family Business."
Every harvest, Rebecca* tells herself it's going to be different. They're going to be more prepared – the fruit pickers will be hired earlier, there'll be plenty of time for training at their Swan Hill orchard and all the other niggling farm jobs will be done before the busiest time of the year.
But somehow, it never happens.
At least, no one could have predicted the challenges horticulture was going to face last harvest. Covid-19 meant the usual seasonal backpacker workforce simply wasn't there. And Rebecca had the added responsibility of keeping the staff she did have, COVID-safe, while also juggling border closures.
But now she wants to make some changes and take more control of how the business finds their workforce. After all, there's so much you can't control in farming (like the weather, water availability, markets and yes, global pandemics). Finding 30 people to pick and package stone fruit every year, is never easy. It's hard to find reliable people and Rebecca regularly has to diffuse personality conflicts amongst the pickers. Rebecca wants to hire a reliable workforce and provide a safe and healthy environment for the workers so that they're keen to return each year to her family's business.
"Just finding the right people in time for harvest and making sure they've all had the appropriate safety training, is always stressful," Rebecca said.
"There's got to be a better way."
Rebecca is keen to develop a local workforce or at least a regular one, which can return every year to remove some of the stressors in her role. At 35, with a lifetime of horticulture experience and an agriculture and business degree behind her, she's also ready to take more of a leadership role in the business. Rebecca also wants to restructure parts of the enterprise and develop new local and even international supply chains.
But what do you do when the leadership team is too busy to listen? And what if they're also your father, mother and older brother?
"We always seem to be chasing our tail, there's never time to sit down and talk about where we want to be in five years or ten years, or what our roles are, or could be in the future," Rebecca said.
When she brings her ideas up, a whole raft of other family and business issues get thrown into the mix and the conversation gets uncomfortable, quickly.
John Broons is a family business advisor and says the key to good communication is to always keep business issues separate and to run a very structured meeting, just as any business would.
He even suggests forming a 'family charter' to define the rules and values of the business.
"That set of rules is agreed to by the family. It's not tied by law, but it's agreed within the family and it can be changed."
Mr Broons suggests the family charter should be reviewed every two or three years.
"It's so the generations coming behind us have an understanding of where the family business has come from, but it also gives them the opportunity to make changes in the business."
And while change can be hard and even uncertain at times – it's an aspect of farming you can control.
Having systems in place to communicate effectively and make key decisions in the family business supports your farm business to be a more mentally healthy workplace for all involved.
This blog is part of the Primary Producer Knowledge Network led by the National Centre for Farmer Health to promote mentally healthy workplaces. Campfire, part of The Primary Producer Knowledge Network, is funded by the Victorian State Governments WorkSafe WorkWell Mental Health Improvement Fund.
Join the online bonfire session, "Working Effectively in a Family Business" at 7.30pm on May 19 to hear more from John Broons and other primary producers.
*Primary producers featuring in this blog are fictional, but based on research interviews with farmers, and developed with the assistance of the National Centre for Farmer Health