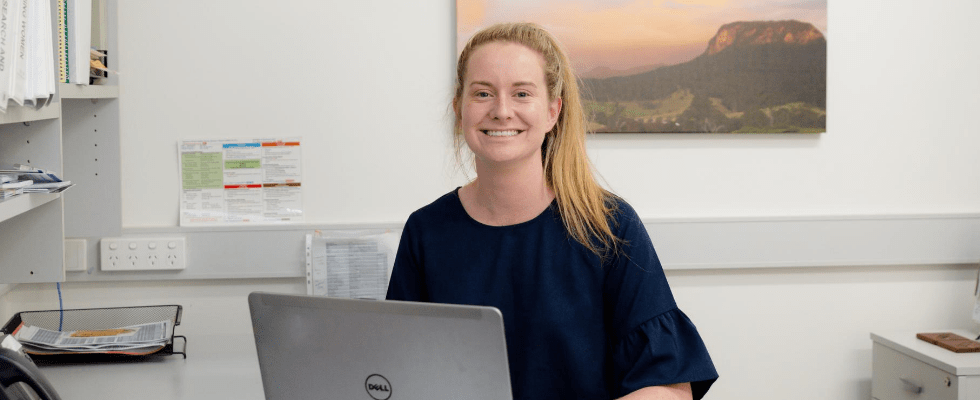 New research shows Australian farming communities enjoy better health outcomes when university health graduates understand the specific challenges faced by people living and working on the land.
National Centre for Farmer Health Research Assistant, Jessie Adams, said the study found doctors, nurses, health professionals and agricultural students who graduated from Deakin Agricultural Health and Medicine courses felt significantly better equipped to work in farming populations.
"76 per cent of graduates from the Agricultural Health and Medicine unit felt their ability to diagnose, treat and prevent agricultural occupational illness or injury in farmers had improved," Ms Adams said.
"Furthermore, 42 per cent of the Agricultural Health and Medicine alumni said they use the specialist skills gained from the unit in their professional lives on a weekly basis. Both these results strongly suggest there's a real benefit to farmer health when specialist learning is applied to take account of the unique values and experiences of farming communities."
The field of agricultural health and medicine looks at occupational and environmental health; aiming to reduce injuries and illnesses within farming populations by developing students' 'cultural competence'.
National Centre for Farmer Heath Director, Professor Susan Brumby, introduced the specialist unit to Deakin students back in 2010.
"From research, I saw a need for a specialist course that could increase cultural competence and empower medical professionals to improve the health, wellbeing and safety outcomes of farming populations in Australia," she said.
"Farmers and agricultural workers want to engage with health care services that truly understand the unique culture and risks associated with farming work. They also require services to be personally relevant and engaging, so that they feel comfortable.
"Another significant hurdle remains the culture of stoicism and lack of confidence in health professionals held by farmers, exacerbated if they think the professional they are seeing isn't from a farming background. Too often this leads to farmers not engaging regularly with health services, instead, leaving health and wellbeing issues until they are unable to function adequately."
Professor Brumby says Australian farmers remain over-represented in workplace injuries and fatalities and experience some earlier disease within challenging climatic environments, compared to other workers.
"But despite all this, there's few formal programs in Australia that adequately focus on the health, wellbeing and safety of farmers to combat these problems," Professor Brumby said.
"Deakin's Agricultural Health and Medicine unit highlights at-risk populations through covering the distinct characteristics and higher rates of chronic disease associated with farming. Agricultural respiratory diseases, skin diseases, some cancers, zoonotic disease, mental health, traumatic farm injury, pesticide exposure and musculoskeletal disorders are all covered by graduates challenged to consider these major influences on agricultural life today and into the future."
With National Farm Safety Week beginning today, Professor Brumby said Ms Adams' research highlights the need for further investment in specialised training relating to agricultural community health.
"The benefits are twofold: health care professionals more confident in dealing with farmers and recognising problems, and farmers are more likely to seek out assistance in the first place for better health outcomes," Professor Brumby said.
"It's really pleasing to see this study finding that graduates have taken the skills they learnt at Deakin and identified barriers and enablers facing health professionals and farmers and agricultural workers in seeking healthcare and medical support, but there's still a long way to go and this is a great time to have that conversation."
View Publication: CLICK HERE
Read on Deakin website: CLICK HERE