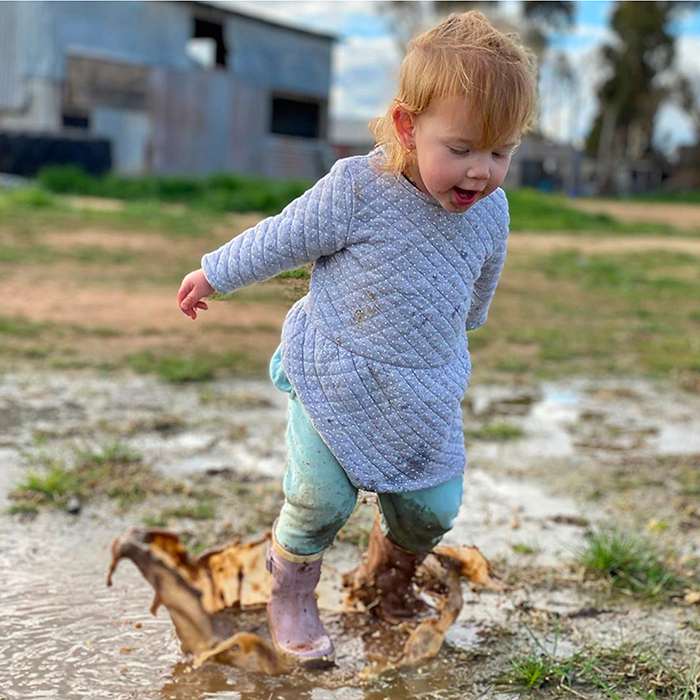 Express yourself with photos, videos, poetry, a tune or even a meme in the #SnapshotRuralVic competition run by the National Centre for Farmer Health.
Snapshot online project officer, Hilary McAllister said #SnapshotRuralVic encouraged all forms of creativity, from TikToks to haikus.
https://e9f15d015321c124b2588a6af3379a50.safeframe.googlesyndication.com/safeframe/1-0-38/html/container.html
There will be a weekly vote for the People's Choice entry, who will receive a voucher to a rural business of their choice.
"This initiative hopes to share the stories of everyday Victorians who are sadly no stranger to challenging times," she said.
"Whilst we navigate the coming months, #SnapshotRuralVic aims to unite Victorians through storytelling, humour and creativity."
"From the local CFA meetings embracing Zoom technology, to people learning the art of mask making and getting their hands dirty in the vegetable garden, I hope #SnapshotRuralVic can help educate, inspire and hopefully provide some insight into rural life during these troubling times".
#SnapshotRuralVic launched on Monday August 3rd 2020 and will run for 10 weeks.
Visit the campaign on Instagram at @SnapshotRuralVic and Facebook on the @Farmer_Health page to connect with the community.
A coffee-table style book will be published in digital and hard copy formats at the end of the program.
For further information, visit www.farmerhealth.org.au/snapshotruralvic.