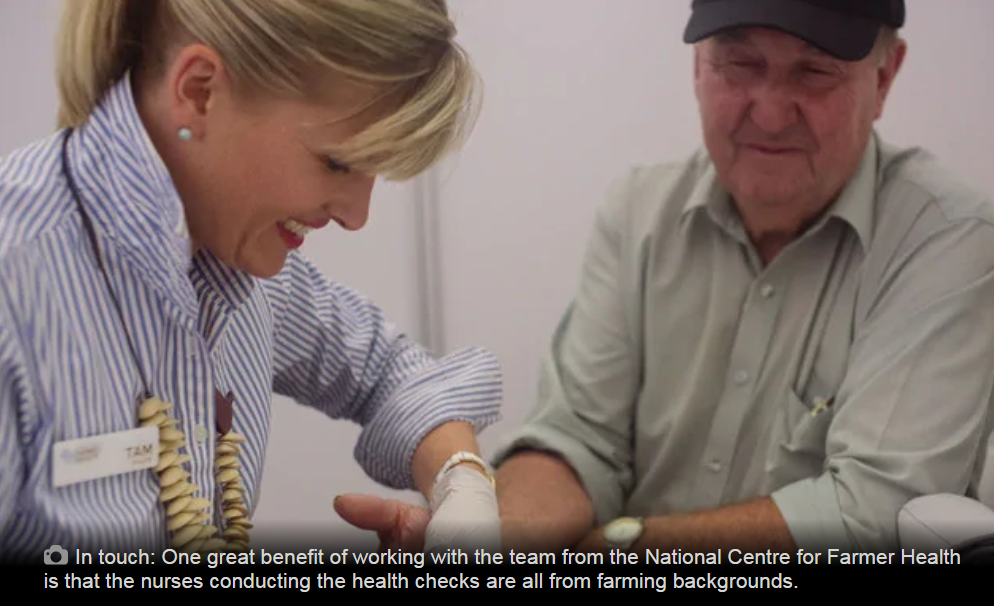 by Cameron McGavin
THE National Centre for Farmer Health exists for one reason — to improve the health, wellbeing and safety of Australian farmers.
This regional Victoria-based partnership between Western District Health Service and Deakin University has been delivering health services, research, training and education to farming communities since 2008.
In that time it has engaged with more than 5000 farm men, women, agricultural workers and their families.
The NCFH website Farmer Health offers a wealth of information, resources and support, from health and safety factsheets to online psychology services.
It also features the new Coronavirus (COVID-19): you and the farm resource, which includes links and information to help farmers navigate the COVID-19 crisis, as well as videos showing how some are instigating their own COVID-19 farm plans.
"There's a lot of information out there about COVID-19," said NCFH business development and industry engagement manager Cecilia Fitzgerald.
"We've just tried to tailor it and make it relevant to the farming population.
"It's all about providing support when they're going through a tough time — whether it's COVID-19 or bushfire or drought, the same principles apply."
The NCFH is proud to be part of VirtuAg and help farming communities stay connected through COVID-19.
"We've had a lot of field days cancelled this year due to COVID-19, so it's great to have this opportunity to maintain our presence when we can't be physically there and provide some of the information and support farming communities are needing at the moment," Ms Fitzgerald said.
View full article: 2020-05-27: VirtuAg: Checking in on farmers' health – The Weekly Times