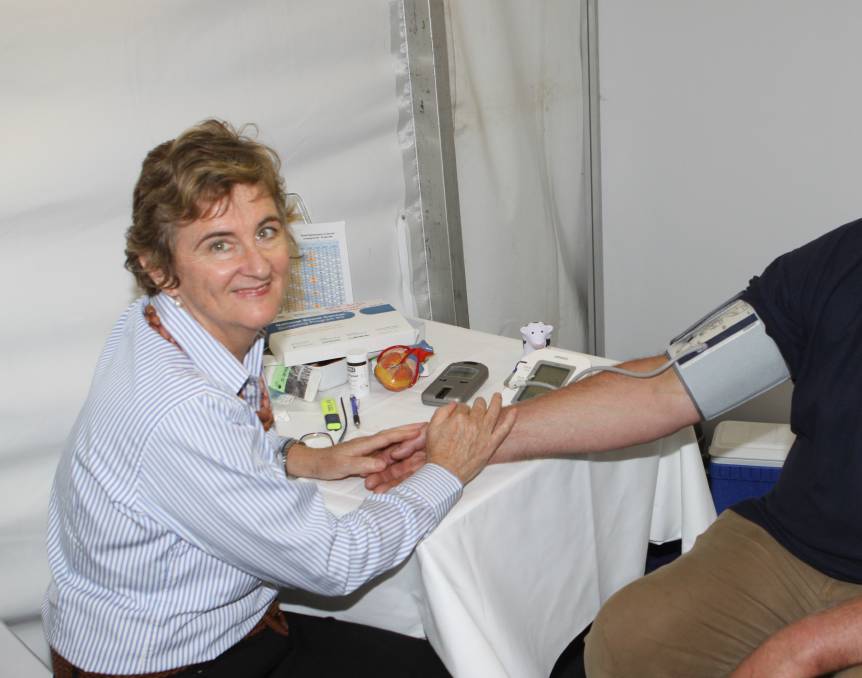 Kidney disease is becoming an issue in rural communities in Victoria and globally but no one is really sure why.
Professor Karen Dwyer, a nephrologist and investigator, said 10 per cent of Victorians had chronic kidney disease with a higher rate, 13.5 per cent, in rural Victoria.
It is doing a study to determine the prevalence of chronic kidney disease in rural communities in western Victoria and to identify traditional and novel risk factors.
Many people can be unaware they have chronic kidney disease because 90 per cent of kidney function can be lost without experiencing any symptoms.
Screening for chronic kidney disease is simple.
A blood and urine sample can ascertain the presence and stage of chronic kidney disease.
The National Centre for Farmer Health is recalling people who have completed a Health and Lifestyle Assessment with the centre at an agricultural field day or other event, are aged between 18 and 75 years and have at least one traditional risk factor for kidney disease.
The risk factors include being over the age of 60, having high blood pressure, obesity, diabetes, smoking, heart problems or stroke, family history of kidney disease, history of acute kidney injury and being of Aboriginal or Torres Strait Islander descent.
Participating in the study is a once-off.
It involves coming into a clinic at Hamilton, Warrnambool or Horsham and completing a brief health assessment and providing a blood and urine sample for pathology analysis, and a conversation with a doctor.
It will also require filling out a questionnaire. Participants' results will be sent to them and participation is free.
Participants from the study can benefit from identifying the presence of chronic kidney disease early, improve their understanding and awareness of their own health and contribute to research of chronic kidney disease in rural communities.
If participants have chronic kidney disease, they can be referred to an appropriate health professional.
People interested in participating should contact research assistant Jessie Adams at the National Centre for Farmer Health, email: jessie.adams@wdhs.net or phone 5551 8508. Places are limited.