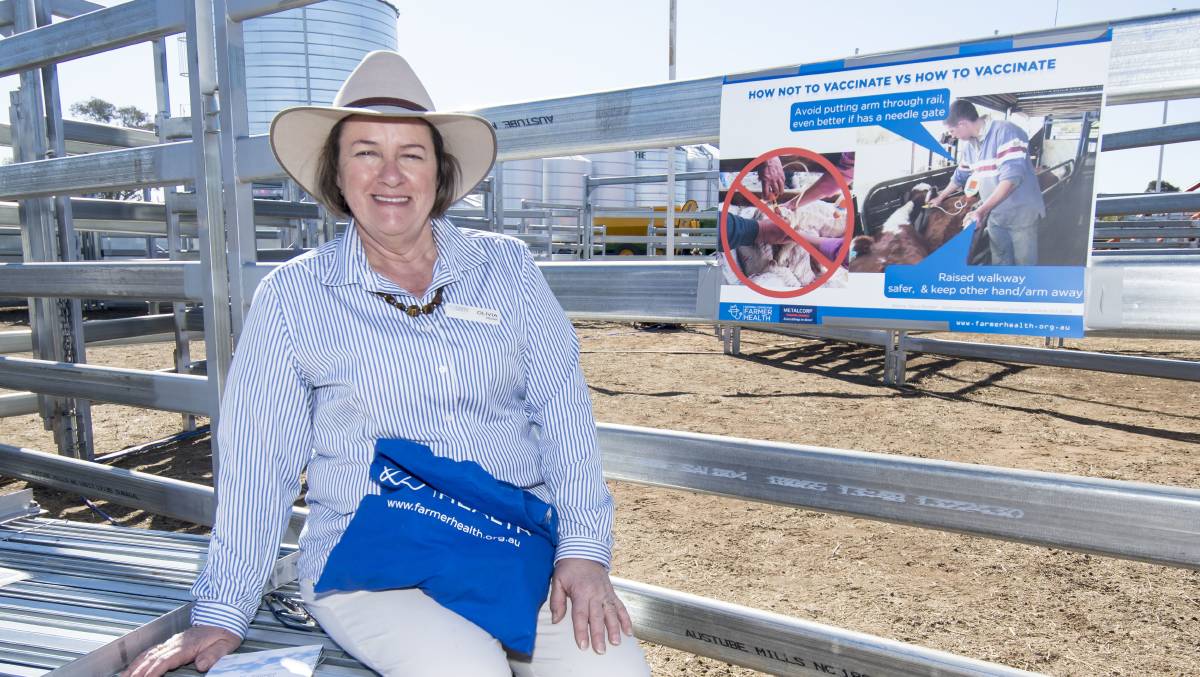 Article: Madeline LInk, Photo: Peter Hardin
EVERY hour on the hour, registered nurse Olivia Pronk changes her topic.
Talking all things farmer's health at AgQuip, The Leader met with the National Centre for Farmer's Health consultant around 2pm, when her focus was emotional wellbeing.
"I'm just allowing them to talk, sometimes they do, sometimes they don't," she said.
"But it's the ones that aren't talking that are the real concern to me."
If the family isn't travelling well, the young people are feeling the burden Ms Pronk said.
… it's the ones that aren't talking that are the real concern to me.

Olivia Pronk
"I've made a point of telling them where to get help if they need to, giving them ideas about how to walk away from it and take a break if they're struggling."
And, Ms Pronk isn't just talking to those that are suffering – she's speaking with family members that aren't sure how to approach a conversation with a loved one they're concerned about.
With a session in The Seminar Room, an AgQuip first for not-for-profit organisations, a lot of farmers are finding it easier to talk with health care professionals one-on-one, Ms Pronk said.
"It's pretty personal, and it's not always easy to get up in front of a group of people and say you're struggling with your problems," she said.
"Whereas if you get them one-on-one it's easier for them to talk."
On Wednesday, she spoke with at least 100 people about anything from respiratory issues on the farm to needlestick injuries during vaccinations.
One of the biggest conversation topics was lung problems as a result of airborne chemicals.
"I've spoken a lot about lung problems and respiratory issues, when people work with chemicals they wear a dust mask and think that will protect them as far as airborne chemicals, it won't," Ms Pronk said.
"The other thing is vaccination injuries, we're talking about being aware of the product that's in the vaccine.
"The vaccine is safe for people but it's whether the carrier is water or oil, if it's oil they need to get proper medical help."
The National Centre for Farmer's Health is visiting field days across Australia speak about health issues.
View article: 2018-08-22: National Centre for Farmer's Health consultant Olivia Pronk talks with farmers at AgQuip – The Northern Daily Leader