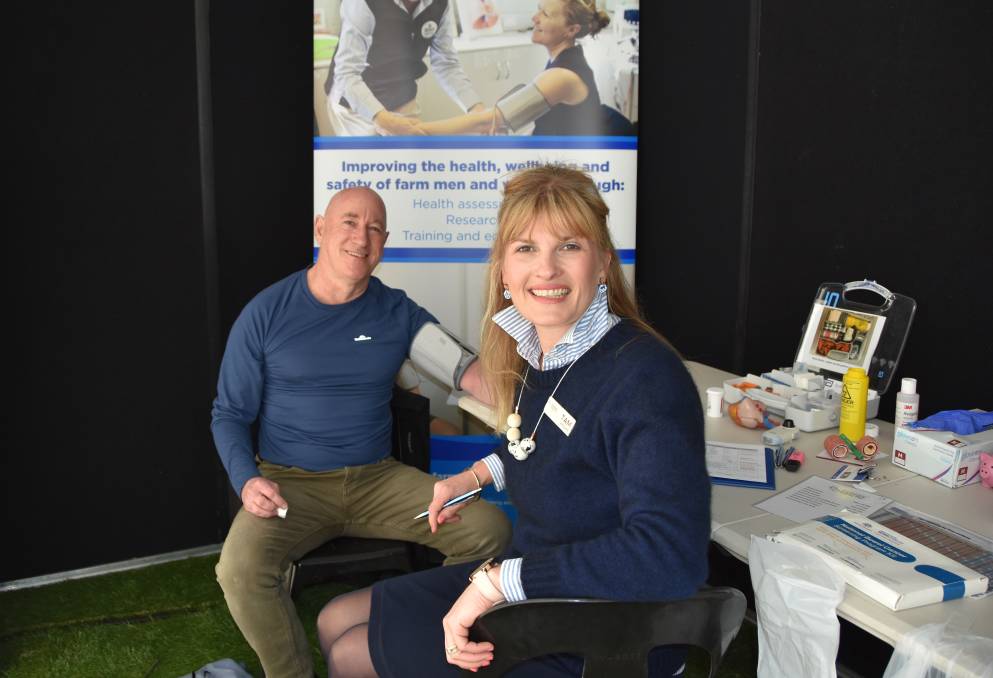 Eddie Hughes gets his health check from Tam Phillips.
Article by: Kathrine Catanzariti
Farmers at the Eyre Peninsula Field Days are making the most of the free health checks available.
National Centre of Farmer Health, along with Rural Bank, have been at the event providing the checks for farmers to make sure they keep an eye on their health.
"It's a great way for farmers to get access to health and have a social day out," Ms Phillips said.
"Farmers, men and women, don't prioritise themselves as their number one farming asset."
Member for Giles Eddie Hughes had his own health checked while visiting the Eyre Peninsula Field Days on Thursday.
"It's important for everyone to get checked, the reward can be significant," he said.
The National Centre for Farmer Health is located at site 185, and checks only take 20 minutes.
Read more: 2018-08-16: Health checks bring in farmers – Eyre Peninsula Tribune