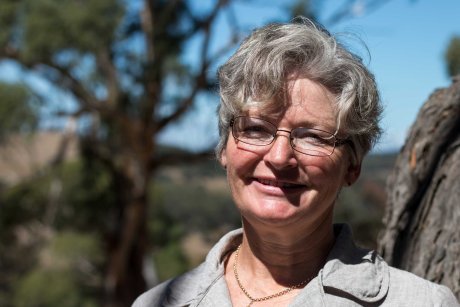 By Jess Davis
When Lyn Kelson was 26, her husband Phil died by suicide — and she still had two small kids and a farm to look after.
"You didn't come home so I went to find you, and find you I did, hanging so high," Ms Kelson said, in a quote from her online short film.
Lyn made the short digital film to tell her story as part of a project led by the National Centre for Farmer Health.
They invited 24 rural women to take part in a digital story telling workshop, to share their stories of survival through times of hardship.
Ms Kelson said she made the film to show others that may be experiencing hardship, that things do get better.
"I think showing people that resilience comes over time, there is no silver bullet, you just have to keep going and life improves," she said.
Her story has moved many of its viewers to tears, a reaction that surprised Ms Kelson.
"I guess because it's my story, I've lived it," she said.
"But for people who see it for the first time, they actually get very emotional about it.
"I'm always quite surprised that that's the reaction, because I hoped it would be a story of not quite triumph, but I guess success."
Lyn Kelson says she wanted to share her story for other people growing through hardship.