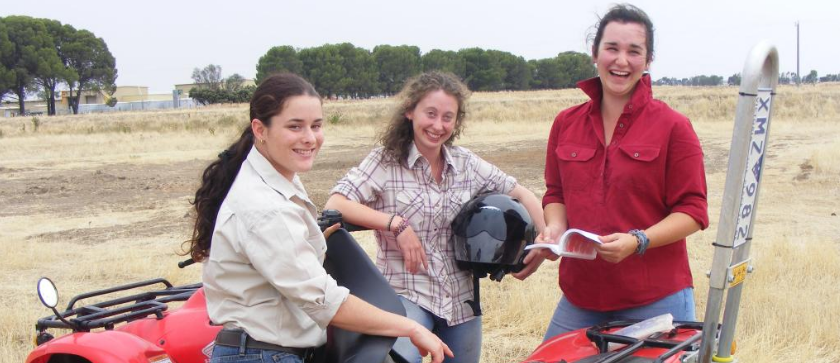 by ALEXANDRA LASKIE
AN EMOTIVE "Transport Accident Commission-style" farm safety education program will be trialled at three Victorian schools and ag colleges this month to reduce workplace injuries and deaths in agriculture.
The National Centre for Farmer Health has enlisted the US-based Ag Health and Safety Alliance to deliver a three-hour farm-safety course at three schools in Western Victoria: Longerenong Agricultural College, Rural Industries Skill Training and Emmanuel College.
The program will focus on personal protective equipment — items such as gloves, earmuffs, helmets, face masks and safety vests — and how the right gear can save lives and limbs.
NCFH's business development manager Alex Robinson said the Hamilton organisation realised not enough was being done in Australia to educate the next generation of farmers about the importance of safety equipment.
He said the aim of the program was to shift the onus on to students to take responsibility for their own workplace health and safety.
"The point is to teach the kids to take ownership of their personal protective equipment needs so they develop good habits that set them up for the rest of their careers," Mr Robinson said.
View full article: 2018.02.08: Three Victorian schools and ag colleges drive safety message home – The Weekly Times