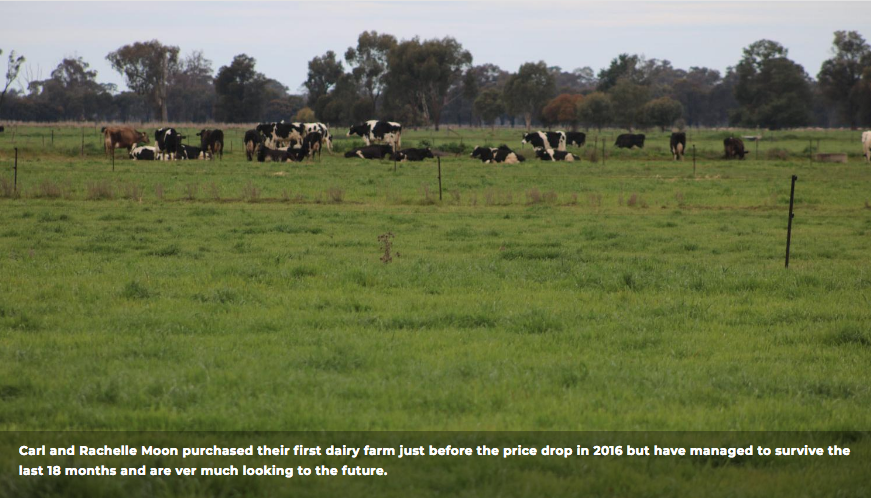 f you are a Victorian woman living in a rural farming community and have a story to tell, the National Centre for Farmer Health wants to hear it from you.
If you live on the land, you must have lived through some tough times and the centre wants you to share your experience, tell your story and help others by taking this supported opportunity to participate in a From Inside the Farm Gate digital storytelling workshop.
The centre's Deakin University research fellow Alison Kennedy said feedback from previous digital storytelling workshop participants included:
''It was a powerful, fantastic and at times quite full on experience.''
''It reinforced that people can understand… the underlying problems in peoples lives by watching and listening to their personal story.''
''Watching my video I am very proud of the outcome. Several people have watched it and have given back so much positive feedback.''
''Participating in the digital storytelling workshop was both a very humbling experiences well as inspirational, in working so closely with such a small group of other amazing farmers… shared their (stories) to initially a room of strangers, who three days later had then become very special friends. This could never have occurred without the amazing support from the (workshop facilitators) … Well done to all who participated.''
Dr Kennedy said the centre was looking for 24 enthusiastic rural Victorian women whose lives had been affected by tough times in some way, such as physical health, wellbeing challenges for themselves or someone they have cared for, financial hardship, bereavement, natural disaster or leaving the farm.
She said participants needed to be comfortable using a computer, attend a three-day workshop and be passionate about telling their story to give voice to rural women and build knowledge and understanding of the rural experience in the broader community.
''The good news is we can provide accommodation and most meals, and travel allowance to recognise the time off-farm or away from your community,'' Dr Kennedy said.
''We want to make a short movie/video (digital story) using sound, narrative, images and voiceover.
''Typically, digital stories run for two to four minutes and contain an emotional component that enables personal perspective to be communicated.''
More information can be found at https://en.wikipedia.org/wiki/Digital—storytelling
The sessions will be in Hamilton from January 30 to February 1 (workshop one) and February 6 to 8 (workshop two).
The $2500 places are free to participants. To register your interest and learn more about the workshop, phone Dr Kennedy on 55518533 or email alison.kennedy@wdhs.net
This project has been supported by funds donated by the Victorian Women's Benevolent Trust and the William Buckland Foundation.
View article here: 2017-11-22: Telling farm stories – The Telegraph