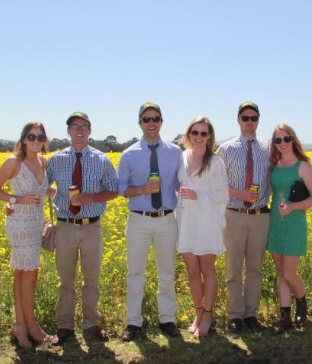 Applications have opened for the next round of Live Rural study scholarships following the 2016 Mellow in the Yellow fundraiser at Tatyoon.
The program will award two farmers up to $2000 to contribute to the productivity of the farming business they work in or own.
Mellow in the Yellow was hosted at Tatyoon and raised the cash for scholarships to be awarded in the Ararat district farming community.
It also raised $5000 for the National Centre for Farmer Health based in Hamilton.
The scholarship covers expenses such as course and accommodation costs.
The applicant must be an Australian citizen or permanent resident in the Ripon or Lowan area and work on a farm or is a farm owner.
They must be studying an agriculture-related course, have been working in the industry for at least two years and able to complete the course within 12 months.
Mellow in the Yellow spokesperson Leila Sweeney-McDougall said more information can be found at liveruralaustralia.com, and applications close on April 27.