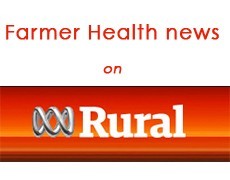 People from farming communities affected by suicide are being asked to complete an in-depth survey to help researchers better understand the impact suicide has on families left behind.
A website called The Ripple Effect, which was launched less than six months ago, aims to reduce the stigma surrounding suicide in farming communities.
More than 7,000 people have already visited the site, which specifically targets men from farming communities — a group that typically offers a hand to others, but will not ask for help in return.
Researcher Alison Kennedy said statistics on farmer suicide were hard to come by due to the lack of research.
Read more: 2016-11-24: The Ripple Effect: Researchers look into impacts of suicide on farming communities – ABC Rural