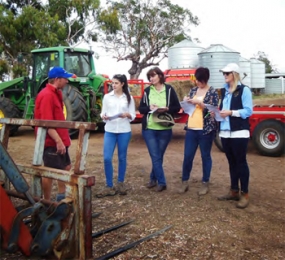 AUSTRALIA'S only post-graduate agricultural health and medicine course for professionals servicing farming communities is now open for scholarship opportunities, with applications closing October 31.
Entering its eighth year the scholarship program aims to create the next generation of agricultural and health leaders who understand cross-sector collaboration and can make a difference in rural communities. This year one scholarship is also earmarked for a person currently engaged in agriculture and/or a member of a farming family.
Hosted in Hamilton western Victoria from 27 February 2017, Deakin University's intensive five day Agricultural Health and Medicine unit HMF701 is offered through the National Centre for Farmer Health (NCFH).
The course covers a broad range of agricultural health, safety and wellbeing issues ranging from mental illness and addiction through to emergency medicine, agrichemicals and agricultural trauma. The HMF701 unit has also been accredited for professional development points in areas of medicine, veterinary science, social work and nursing.
View full article: 2016-10-10: Rural medicine scholarships up for grabs – Farming Ahead