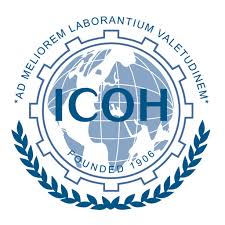 Teaching Agricultural Health and Medicine Observations on an Australian Experience Gert van der Laan (g.vanderlaan@occmed.eu) International Centre for Rural Health, University of Milan www.icrh.eu, Italy and Foundation Learning and Developing Occupational Health (LDOH) www.ldoh.net
Introduction
The National Centre for Farmer Health in Hamilton, part of the Deakin University's School of Medicine, Australia organizes annually an intensive multidisciplinary training in agricultural health and medicine. It aims to develop the next generation of rural and agricultural health leaders to improve the health, wellbeing and safety of rural and remote Australians. It is inspired by the work of Kelley Donham in the USA, whose book2) is used as teaching material. In this note some observations of the Australian February 2016 Training Unit are made.
Participants
The Unit is open for graduate level students and professionals from nursing, medicine, health, agricultural science, agribusiness, social work, veterinary and environmental science backgrounds. This course was attended by 20 students including 8 registered nurses, 1 medical doctor, 1 paramedic, 4 agricultural/biological scientists, 2  agribusiness/farmers, 4 allied health professionals and included students from most states of Australia and 2 international students. Most of the participants have an agricultural background and some of them also run a family farm, which provides practical application and deep involvement in the course content.
Read more: ICOH Newsletter Vol 14, No 2 July 2016