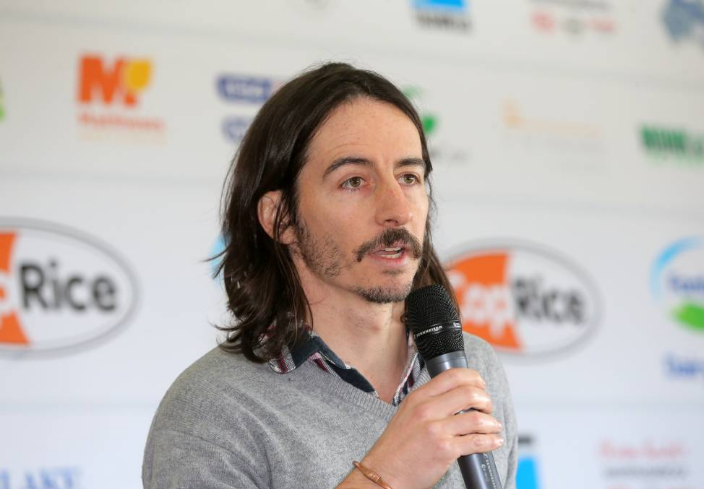 Article: Rachael Houlihan, Picture: Vicky Hughson
THE message at Cobden's Dairy Day for farmers was to stick together and look out for each other.
The day was an opportunity for farmers to take a few hours away from the farm, and enjoy a game of country football at the Cobden Recreation Reserve.
Essendon Football Club legend Kevin Sheedy, cricketing great Merv Hughes, Warrnambool's favourite son comedian Dave Hughes and 1975 AFL premiership player John 'Mopsy' Rantall were the ambassadors of the day, and delighted more than 180 people at a luncheon held in Cobden Football Club's function room.
Sheedy urged farmers to fight for their livelihoods.
"Stay together, care for each other and love your country," he said.
"Keep your spirits up. Not every day is a winning day in football. I've been in it for 50 years and when you look back on it, you put a hell of a lot of work in over your life and you don't win every game. You put an enormous amount of work into your crop, your field, your cattle or sheep, but sometimes you just don't get the win every time and you have to fight. In the end it will turn around. Never, ever, ever give up in life."
To read the full article: 2016-06-26: Spirits high at Cobden's Dairy Day football match – The Standard