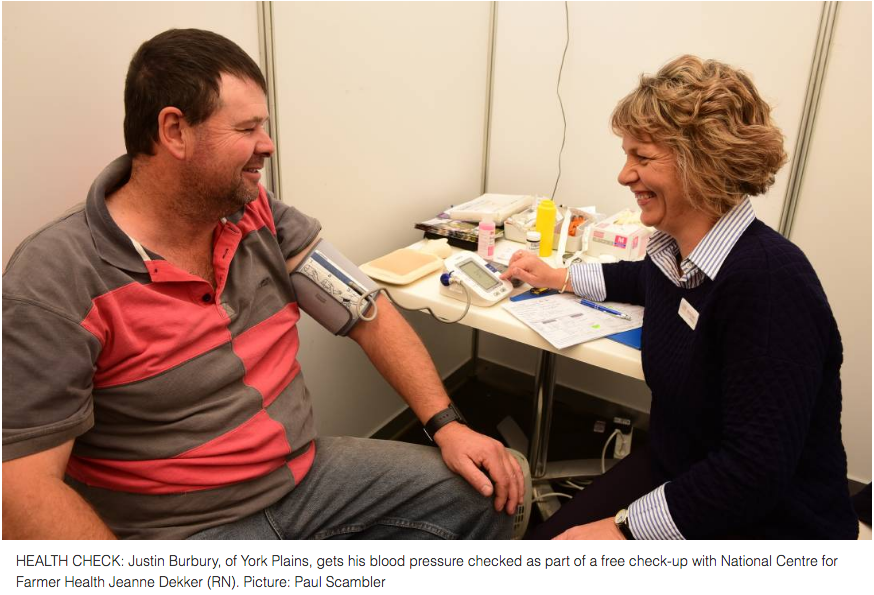 By CAITLIN JARVIS
A FARM'S most valuable asset is its farmer, but it is often the thing that is neglected the most, according to the National Centre for Farmer Health (NCFH).
Tasmanian agriculture industry experts have thrown their support behind an initiative by the NCFH to encourage all farmers to get their health checked.
It can be as easy as popping down to the Rural Bank stand at Agfest and taking the free health check being offered by the centre.
Industry experts the Tasmanian Farmers and Graziers Association and Rural Alive and Well threw their support behind the initiative at Agfest on Friday.
NCFH director Susan Brumby said the 20-minute health checks looked at blood pressure, diabetes, cholesterol, BMI and mental health.
In addition the centre is focusing on encouraging farmers to talk about bowel screening as well as protective equipment, and the use of ATVs.
"All farmers' businesses depend on the health of the farmer, they need to be fit and healthy to do their farming duties," Ms Brumby said.
[… more]
To read the full article: 2016-05-06: 'TFGA, RAW get behind National Centre for Farmer Health supporting health checks' – The Examiner