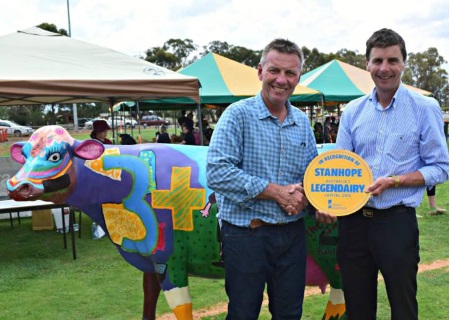 Sustainable Farm Families™
Northern Victorian farming men and women are being provided a unique opportunity to participate in the award-winning Sustainable Farm FamiliesTM (SFF) program, which focuses on the health, wellbeing and safety of farmers and their families.
The SFF program was developed specifically for farm men and women— by farm men and women—and involves interactive workshops that address their specific health, wellbeing and safety.
More than 2400 farmers have participated in the program across Australia.
The Stanhope, Victoria, workshop will be held on Tuesday, June 21 and Wednesday, June 22.
This program is one in a series of programs being rolled out across Victoria.
To read the full article: 2016-04-26: 'Health program in northern Victoria' – The Australian Dairyfarmer