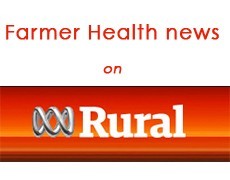 They will not have names, nor faces, but a new community of people affected by suicide is being built in a bid to reduce the statistics in rural Australia.
The Ripple Effect project, funded by beyondblue, recognises that many farmers live in isolation and lack the community connection that metropolitan Australians take for granted.
On paper the idea is to create an interactive website, monitored by health professionals, where anonymous users can share stories of mental illness in a safe environment.
But co-creator Tom Whitty, who also founded social media forum AgChatOz and represents the Victorian Farmers Federation, hopes the result will be a supportive online community.
Mr Whitty said the stigma around mental illness often meant farmers did not seek face-to-face support and the online environment offered a less confronting platform to do so….
To read the full article, and listen to the audio:
2015-10-09 – 'Farmers helping farmers to beat rural suicide' – ABC Rural