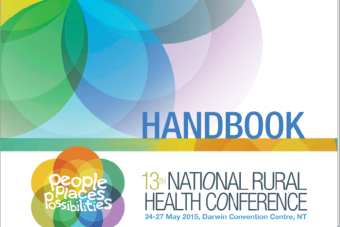 Health professionals believe a culture of dealing with tragedy in isolation remains an ongoing issue, the National Rural Health Conference in Darwin has been told.
They say everyone going through a crisis should be comfortable asking for help, but the self-reliance of many people in the bush is stopping them from seeking out that assistance.
Alison Kennedy, from the National Centre for Farmer Health, said being seen to be tough and able to deal with things alone is a real issue.
"The people I've been speaking to who have been bereaved by suicide and accidental death," she said.
"They're very good at giving help to other people but they're not great at asking for help themselves, particularly when it comes to emotional issues.
Read the full article:
2015-05-26 Self-reliance stops people in the bush seeking help for their problems – ABC Rural