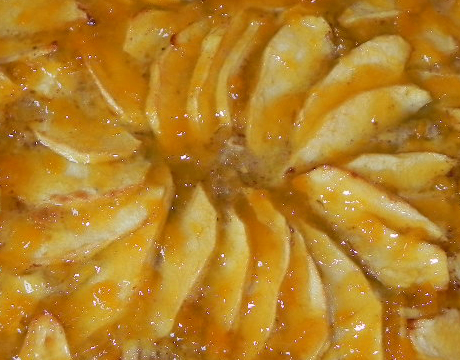 Prep time: 15 minutes
Cook time: 15 – 20 mins
Serves: 4
Ingredients:
• 100g Olive oil margarine
• 1/2 cup to 3/4 a cup of sugar
• 1 egg
• 2 cups of self raising flour
• Packet of preservative free sundried dried apples or apricots
Method:
1. Cream olive oil margarine and sugar
2. Add egg
3. Then flour
4. Add a little bit of vanilla essence (or cinnamon)
5. Mix till quite crumbly
6. Pat three quarters of the mixture into pan
7. Add preservative free or sundried dried apples or apricots
8. Add the last third (or quarter) of the mixture over the top roughly – doesn't need to seal
9. Spread raw sugar over the top to add some crunch and cook at 180 degree C
Recipe contributed by:
Gran
Photo by Quasipodo Images used in the Recipe files are for illustration purposes only.