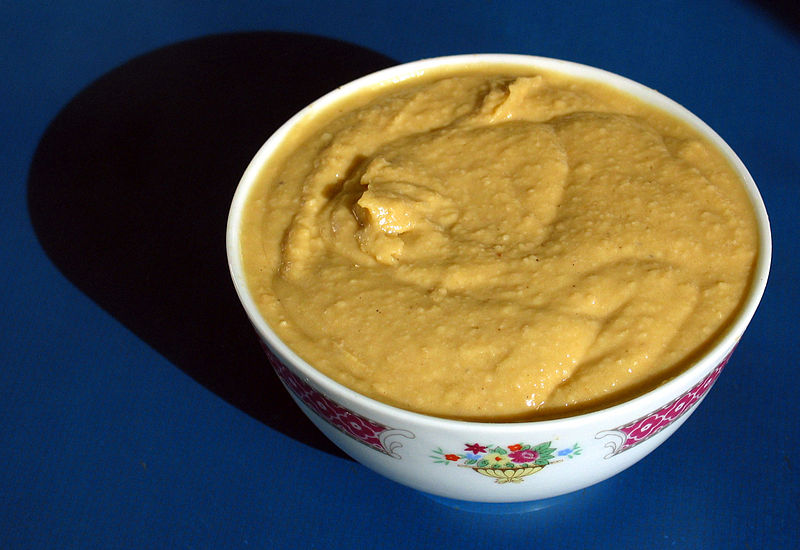 Prep time: 10 minutes
Cook time: nil
Serves: many
Ingredients:
1 large can of chickpeas, drained and rinsed with water.
2-3 cloves garlic
squeeze of lemon juice
olive oil approx 50ml (can vary the amount to taste)
options: small pinch of paprika or chilli powder, tablespoon of tahini
Method:
After rinsing canned chickpeas, put all ingredients in the blender. Puree till smooth.
Serve with Pita bread, as a dip, goes well with raw vegetables.